Uniqueness is an unspoken requirement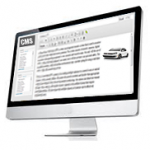 in website development today.
Each website should have something different
to offer its visitors that its competitors do not
have no matter how similar their products may be.
Nonetheless, when it comes to website development,
there are some elements that a website should
contain regardless of how unique its designer wants it to be.
Features All Sites Should Have Regardless of the Website Development Plan
If you are in the process of website development, there are ten features that
your website must always have to show your credibility and professionalism.
These ten features are:
Specific information on the home page.
When going through website development service , you should make it clear what
product or service it is that you are offering on your website right at its main page.
Privacy policy page
To build credibility, you need to tell your potential customers just how
the personal information, such as names and email addresses, that they volunteer will be used.
Your privacy policy should always have its own page.
About us page
Make your website and your company believable by putting up an about us page.
Give a brief write-up on your background, the background of your company,
as well as your company's contact address, phone and fax numbers, and email addresses.
A working navigational pane
At one glance, your visitors should find your website's internal links
and they should have an idea what your website's internal pages are about.
One of the signs of a good website development plan is that the
website has a working navigational pane.
Minimal frames
In website development, some designers find it convenient to use frames
on websites instead of doing separate pages.
Frames could cause problems with website loading, however,
so they should be kept at a minimum.
Just enough Java
JavaScript can give a website some added functionality.
Nonetheless, the use of JavaScript on a web page should not be overdone,
as it will cause problems on the visitors' end.
Matching, consistent artistic elements
A web designer should refrain from going overboard on the theme and
artistic elements of the site under website development.
The theme and graphics of a website should match and should suit the website's target audience.
Resolution
Part of website development is checking if the website Design can be
viewed using any Internet browser or screen resolution.
If this is not taken care of, the website will look distorted.
Error-free content
The written content in a website, from the main articles down to
the captions of the pictures used, should be free from grammatical errors and spelling mistakes.
Something new
When going through website development for your site, make room for plans to offer
something new to your visitors on a regular basis. It could be a new article, a new
blog, a new video, as long as it is something new in order to give your visitors a reason to return to the site.
Thanks the Techstore Team