Planning to install a new network system or running
a present one, both require the right implementations and
structures, decisions and changes that require the utmost attention
since they will be the main factors that will decide your network's
efficiency and adaptation to your requirements.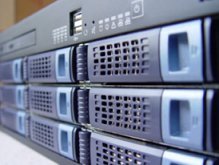 A good network consultation team backed up by years of experience
and proficiency can easily and effectively help you manage your existing
network or assist you in projecting any new installation.
This same team has brought together offices on different continents and
friends from different countries across the world.
Firm and proficient consultation can also be useful even if you're a  professional yourself and would like someone to help you point out and
avoid later disturbances involving structural or hardware annoyances.
A good network consulting can be beneficial for both supplier and client whereas it can save unnecessary
expenses and the use of inappropriate hardware. Avoiding time wastage, which is most precious nowadays,
is also a serious factor treated as such by our network consulting team.
Such time wastages can result from different simple and small reasons that one usually overlooks, and here is where our team comes in, a team where through their different years of experience in the industry have learned to point out and tackle.
If you are a home user, even if you plan to have only 2 computers connected together,
network consulting is also for you. By consulting a network professional, you can still benefit
greatly from the outcome, the result can guide you to choosing the right equipment and carry
out the installation in the most efficient and tidy manner. This is just a small portion of what will
eventually come out from using our team as your network consulting resource.
Network consulting is also a greatly efficient resource for problem solving when already running
an existing network system. It can help you pin point communication problems or any other
problem in general or also assist you in choosing and implementing new equipment or any hardware to your network.
The experienced members making up our professional network consulting team is always present to
support you all the way, making your networking experience more easy and friendly.
Thanks the Techstore Team