We offer quality repairs on all makes and models of
laptops at competitive rates, Our technicians have many years experience.
General Repairs and Upgrades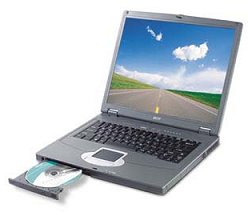 Whether it is for general repairs or upgrades,
we offer offer competitive rates for any brand of
laptop repair for business of all sizes anywhere in
the greater Dublin area.
You can rely on us as our technicians have many
years of experience. Before getting on with the repair work
we make sure that the cause of the malfunctioning
of your laptop is thoroughly analysed.
We can also send you a quote for your laptop parts.
We specialize in Motherboard repair, LCD repair, laptop lcd repair,
Notebook repair, laptop repairs, lcd repair, laptop screen repair,
laptop motherboard repair, broken laptop repair, laptop screens repair, LCD replacement.
Whether you are an individual, freelancer, independent sales rep, or a small business,
we can help you get your laptop up and running. Simply ship your laptop to us
and we will do the rest.For a free repair estimate, complete our online Estimate Request Form.
If you are a small business, we also offer customised Service Contacts
to help manage your laptop repair needs.
Get a Quote
Request a quote by completing our FREE Quote Request form here