Microsoft Access Training Courses
Microsoft Access is the Industry leading Database Software
that is popular within Business.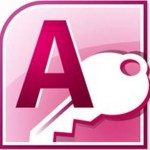 Microsoft Access is the Key to all your Business Data Management
With Microsoft Access we can create databases to store your key Business Data, retrieve information via Queries and produce information with reports.
We can cover Microsoft Access from beginners to advanced level and offer training courses in either Access 2010, 2013 and 2016.
Microsoft Access Training at Centres located Nationwide
You can complete a day course at one of our training centers which
are located in Dublin, Naas, Cork, Limerick and Galway.
This is done in association with our colleagues over at Progressive Training
where we offer the full range of Microsoft Access Training Courses.
Training For Individuals – Onsite Group Training
We can provide Access training to business groups or individuals
on a one to one basis.
This training can be provided onsite at your business location if required.
Access Training Course Options
We can offer a full days training ( 9.30 am to 4.30 pm ) for the following Microsoft Access Courses.
Access – Introduction
Access – Intermediate
Access – Advanced
If you would like further details on the range of Microsoft Access training courses
then checkout the Progressive Training
Thanks the Techstore Team