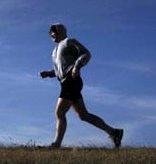 Tracking people with personal tracking devices are becoming more and more common today. Until recently, tracking people with Global Positioning System technology required purchasing expensive hardware and software. Now these costs have reduced significantly and these Personal Tracking Devices are becoming more and more common today..
We offer you a number of different means
of monitoring your different types of Valuable Assets inc People.
1. General Tracking Solutions : Inc Asset Tracking Solutions : Inc Portable Real Time Personal


Personal Tracking Devices| pocket size and light weight
These devices are small and allow consumers to remotely track the position of a loved one, pet, asset or any other important item in real-time through the Internet. Tracking people by using these devices provides a range of benefits in many areas including: Homecare, Children, old people, pets etc. tracking and personal security.Tracking People, Security, GeoFence function, emergency calls, Business, Employees, cars, goods real-time tracking and protection, command and control from Monitoring Center.
Devices that help tracking people are very valuable to:
Protect your children!
Take care of your pets!
Search and rescue (SAR)!
Protect your rental devices!
Manage and secure your fleet and workforce!
Our new GPS Personal tracking devices can be used for a wide variety of applications including tracking people, we offer you cost effective and reliable devices to help you track, protect and communicate with your children or close family members. Our unique range of features offers you outstanding performance, value and flexibility; Our tracking people devices combine the technology of global positioning satellites (GPS), Mobile phone communication and the Internet in a compact device that upon request can transmit its exact location in seconds to give the end-user a complete solution.
At half the size of a deck of playing cards, these tracking people devices can be easily concealed or attached to a loved one, a pet, or a valuable asset. Never before has GPS, GSM and the Internet been integrated into such a small device and with limitless applications.
The device's features include:
• The ability to locate your loved ones or valuables with the click of a button.
• An Emergency button that will send an alert notification to multiple contacts in the event of an emergency.
• The device can also be used as a mobile phone as it has voice transferring possibility.
• The Geofence or "safety zone" feature will enable you to define an area and receive alerts if the tracking device travels outside the defined invisible boundary.
• Low Battery notification by SMS.
• 24-hour access to our online mapping system.
Thanks the Techstore Team