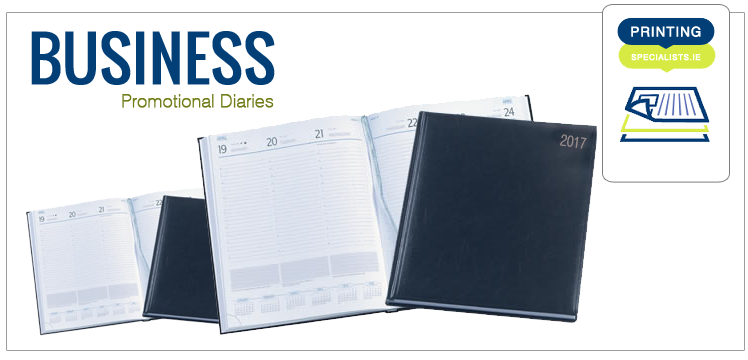 Promotional Diaries for Business
We're so proud of these that we've given ourselves a big pat on the back.
Say goodbye to those boring diaries you reluctantly fork out a fortune for every year.
Gold foil-blocking is soooo last century. Compare them to our fantastic new Promotional Diaries
with Generic They display one week per page and come complete with a full
colour 100% personalisable thick cover.

We'll design the front, back and inside cover just for you. You'll be amazed
at how much you'll save. You'll be even more amazed at how great they look.
And guess what? So will your customers.
…With Personalised Inside Pages
If you'd like to be even more unique, go for Promo Diaries with Personalised Inside Pages.
This means you can tailor every single page just for you, in full colour.
In association with our friends over at the  Printing
Specialists we offer Promotional Diaries Printing Services.