Today its important to choose the right house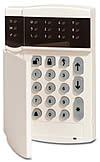 alarm system for your individual home security needs.
Intruder theft and criminal damage is a threat
and cost to home owners and business.
Home Alarm Systems provide an effective Deterrent
Home Alarm Systems can provide cost-effective
protection and act as a deterrent to intruders while also alerting
staff and the Gardai in the event of a break-in to your home.
We are specialists in the design and installation of all
types of Intruder Alarm Systems, from small residential
systems to the larger commercial and industrial systems.
Latest technology in Home Alarm Systems
We stock the latest technology in home alarms that both hardwired and wireless systems.
This mostly depends on whether your home is already pre-wired for a home alarm System,
if not then our wireless alarm system is the option for you.
These systems have advanced movement detectors and they
substantially increase immunity to false
alarms to ensure that you maintain a Garda response.
We also stock an extensive range of door, window and
shutter contacts, and alternative detectors including vibration,
sound and break-glass sensors for a system that will
provide complete protection for your home.
Home Alarm Monitoring Service
With both our wire-free and wired alarm systems you
will be connected to our 24 hour Monitoring
Control Centre as part of our Alarm Monitoring Services.
Other articles from us on this topic :
Some key features to consider when choosing a house alarm system
How to choose the right fire alarm system for your home or business
More articles we have on this topic:
Thanks the Techstore Team