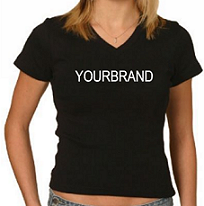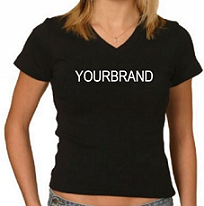 Are you in search of a way to advertise your business or organisation? If so, many companies today are turning to promotional wear for business branding and advertising. Promotional wear can be given to employees, current customers, or prospective clients.Promotional wear turns your employees and customers into walking billboards for your organisation.
Promotional wear can also be used to provide a sense of unity and dress code within your business. Choose from executive shirts for your sales people or promotional T-Shirts for your client .the promotion specialists has all of these options available and more.
Promotional Wear Choices
The promotion specialists offers a large selection of promotional wear items. Whether you are in search of high end Polo shirts or winter coats, the promotion specialists has options available.
Each item comes in a variety of sizes and colors. In addition, you can find sizes from extra small up to plus size.



Consider the following options for your promotional wear campaign:
Ladies Sweaters
Wind Jackets
Dress Shirts
Men's Sweaters
Polo Shirts
His and Hers Hats
Men's Vests
Promotional T-Shirts
Youth Sweater and T's
Winter Coats
Denim Shirts
Pullovers
Promotional Wear Designs
Each promotional wear item can be either embroidered or screen printed to include your logo or promotional tagline. With the promotion specialists, you can upload your own logo or enlist the help of our graphic design department a custom design. There are a variety of embroidery thread colors and screen printing colors to choose from. Choose from a full size design to cover a whole T-Shirt or a small logo over the pocket of your Polo shirts for advertising your business.
Why the Promotion Specialists?
the promotion specialists has been in business for over ten years. We guarantee our products to be manufactured to the same standards you would find in a department store. In addition, our professional account representatives strive to offer you the best service and fulfill all your needs.
Over the last ten years, we have built working relationships with the following companies:
Coca-Cola
Intel
Paddy Power
Champion Sports
Aer Lingus
Glaxo Smith
You can be sure that whether your company is big or small, we will have all the promotional wear products you need. Whether you need a simple promotional wear item or a full line of promotional clothing for your business, we the promotion specialists is here to help.