Creating a website can represent a considerable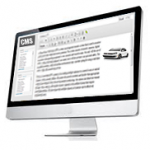 investment for a typical Business
After all, the website becomes a virtual storefront for the Business
and everyone expects their virtual storefront to perform
and provide a positive return on their investment.
If you have and existing websites and are not getting solid returns,
then its possible your website could suffer one of these
common errors.
Here are five errors that are common:

Graphic files included in a Website design
should be keep to a minimum
in terms of their size to make loading easy for the website's visitor.
Its recommended that a web page should load within eight seconds or less.
Achieving this time is impossible for pages with large graphic files,
so try and keep your images to a minimum.
Animations and embedded video may enhance the look and feel of your website.
However, there are times when such animation are inappropriate and dont fit the whole theme
of the website design, so less is sometimes more.
Too many banners on one page.
Whether those banners belong to you and work as part of your Website design or they are your advertisers' or affiliates' banners,
when there are too many on one page,
they can turn your visitors off.
It makes your website look less professional and you lose credibility points.
Keep the banner count on your website to no more than one or two per page.
Overuse of JavaScript or flash.
JavaScript and flash animation can enhance the look and feel of the website,
not to mention add some features and functionalities to your website.
However, be aware of compatibility issues, using to many scripts
People do read the articles and the general content of your website.
Thus, your website construction should include good, readable and it should have
useful content, especially when it comes to information about your product.
Always upload content that is free from grammatical and spelling errors on your website.
Also try and to update the content of your website regularly as well.
We offer an extensive range of website development services with which includes website design,
website redesign and website upgrades, see details of our service here
Thanks the Techstore Team