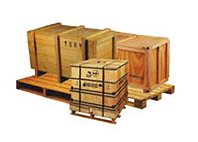 Reliable and accurate global and domestic transportation of goods is a vital Shipment Tracking aspect in maintaining a sound and robust economic state.
Everything from wheat to luxury automobiles is transported through shipment. In this dependence by industry and government on this method of transportation, there is often little ability to accurately track location and status of various containers.
Companies in the transport sector try to find ways of increasing their efficiency and reducing costs. Customers often demand a tracking service, because they want to know where their shipments are and when to expect them.
Current Shipment tracking systems that are in use are limited by the high cost of equipping mobile units or containers, or the limited functionality to meet the needs of the shipping/transport organizations.
Suitable for all kinds of shipment, any business operating a fleet of service or delivery vehicles can utilize our Shipment tracking solutions.
Whether you have one vehicle or one thousand, we will help you create a source of competitive advantage for your company. We provide real time GPS and passive GPS vehicle tracking systems for fleet owners and dispatchers. Unlike many of the other vehicle tracking software providers we strive to bring you a diverse collection of the most current and reliable GPS Shipment tracking products available in the market today.
Why install GPS Shipment tracking devices?
You save money on mobile calls.
• More productive journeys save labor costs.
• More accurate timesheets from drivers.
• You save on fuel.
• Allocate work more efficiently and increase productivity
We have a number of Shipment tracking tools for tracking vehicles, trailers plant machinery or your heavy equipment to improve fleet productivity, accountability, and profitability. We carry a variety of vehicle tracking systems that aid in your dispatching, routing, recovery of lost or stolen vehicles and improving your customer service. GPS vehicle tracking software enhances fleet efficiency and provides insight into vehicle and employee activity resulting in monthly savings for your business.
We are committed to providing our customers with innovative and affordable Shipment tracking solutions. GPS Tracking Technology is now the standard in Shipment tracking It is an excellent way for owners and managers to monitor their shipment details. Our GPS tracking solutions will allow you to monitor your shipment, employees and vehicles.
Thanks the techstore team