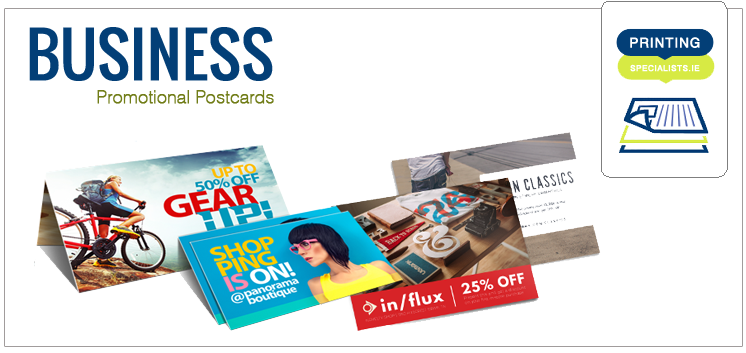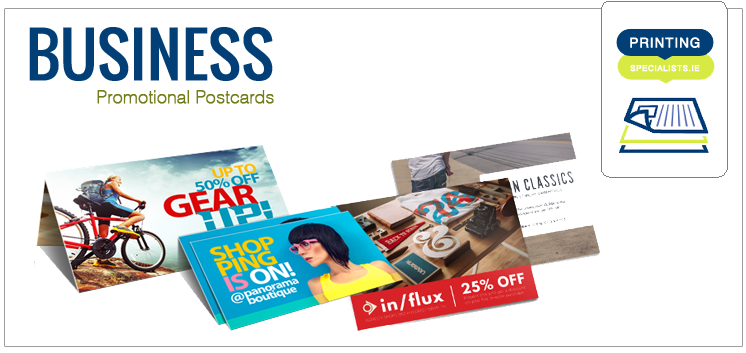 Business Promotional Postcards Design and Print Service
We can design and Print Promotional Postcards for your Business to
help you promote a new product launch or upcoming event.
Business Promotional Postcards come with many different Options
Postcards are generally printed on flat card but there is also the option of printing you postcard on folded card.It's a good idea to proceed with a full colour version of your design as this creates more impact from your postcard. Let our designers develop while you target the relevant audience
Using these Promotional Postcards effectively
There are many ways in which you can use Printed postcards effectively.
They can be a form of advertising for your company or idea.
Postcards can also be used as a form of business reply ensuring
that you can reinforce business relationships.
Coupon Cards and redemption's are getting more popular and market research has shown that this form of advertising, by using a simple postcard, is extremely effective. Together with the above you can also use postcards as a form of greeting. Party's celebrations or special occasion are an excellent example of how a well designed and printed postcard can speak volumes
Printed Postcards are tangible and can leave a lasting impression.
Discuss both what you believe the message should be and as to how you want it delivered.
We will be happy to assist you.