Your social life does not have to stop once you step away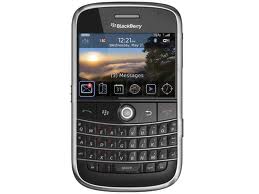 from your personal computer or are on the move.
There is a wide range of great apps available that can work on
your smart phone that help you stay in touch while
on the move.
We have compiled a list of the top 12 must have apps that are essential for keeping your personal and business social life going while your on the move and away from your pc.
1. Facebook.
Probably the most popular, with an easy-to-use interface and the ability to update
your status updates, upload photos and chat enabling you to stay connected when on the move.
2. Twitter. ( Mobile Version )
A real time application that appears it was built just for mobile devices. A truly real-time service with instant
messaging and is very easy to use on the go.
3.  LinkedIn
If you are a businessperson, you probably have a Smartphone for its business applications.
The mobile LinkedIn app gives you the ability to take your professional life on the go, a must-have for true movers and shakers. Real time updates allow for instant changes and emergency responses. Never be unprepared again.
4. MySpace
MySpace as a music and video site makes this mobile app a must-have. Find new music and the people who love it easier than ever with the MySpace mobile app.
5. Foursquare also know as a 'geo social networking' tool. Works based on the user location,
whereby you can 'check in' at venues, earn badges and automatically updating any relevant social networking sites, such as Twitter and Facebook.
6. AIM.
AIM has expanded to allow users to connect to all of their chat and IM accounts at once. You can check almost any of your other social networks and post to them all at once, or selectively with the AIM mobile app
7. Tagged.
A social networking website that has features like Tagging places with an extra emphasis on meeting new people without being too "pick-up date site" oriented. Combining the comfort of a social network with the reach of a dating site makes this a must-have app for a good mobile social life.
8. Flixster is a free online database of information about films and actors. It includes social features such as the ability for individual users to review and rate films and to compare their ratings with invited friends to assess compatibility in film tastes.
Another business application.  Microsoft Outlook Web App delivers a rich, web-based email experience that allows you to share calendars, access email, voicemail, instant messages and more!
10. Gowalla
Check in with Gowalla on your phone to stamp your Passport at each place you visit. It's pretty much like stamping your passport in real life. As a reward users will sometimes receive virtual "items" from check-ins.
11. Tweetdeck
TweetDeck is a great app for staying in touch with what's happening now, connecting you with your contacts across Twitter, Facebook, MySpace.
12.  Tweetcaster.
An app for Twitter made by Handmark, Tweetcaster gives you the ability to post to all of your social media accounts at once, streamlining your ability to communicate in real time even further.
Why not try these out and be social on the move.