This easy to use hosted PBX telephone system will allow your business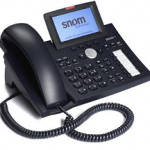 project a professional image to your clients. With key features such
as call handling and auto attendant, this virtual PBX  system provides
your business with a full telecommunications solution

Bring a change in Business Communication
This phone service has been designed to assist small businesses to
portray a professional image of their business.
The virtual PBX system can also play a key role in allowing you
handle you workforce more effectively.
The system has an auto attendant that professionally receives incoming calls and
redirects those calls to the exact extension or person. This high-featured hosted PBX phone
system provides voicemail, conference calling, auto attendant, music-on-hold,
fax mail as well as call forwarding facilities.
Some other facilities, you can enjoy with this PBX telephone service, are as follows :
It can help increase staff productivity
It improves customer service
This service can save you time and therefore money
It can improve your image and your business prospect
Minimal administration is required
It cuts down on telecommunication expenses

There are 2 ways this virtual telephone system can be used as seen below:
A Powerful Virtual Telephone System
With the above facilities, this phone system can easily redirect calls to multiple locations as well as extensions.
Your staff need less time to manage the phone system and they don't have to spend money
on maintenance and equipment.  Moreover, your customers will experience an improved and greater customer service.
Direct Messaging for Small Business: Fax and Voice mail to Email
A subscriber can easily check his or her all voice mail and faxes from any place in the world as
all those messages will be transferred to the subscriber's own email account.
This service will allow the callers leave a voice message as well as allow you receive an  incoming fax.
A subscriber can receive voice mail on their PC, Blackberry or Smart Phone and fax mail in
.pdf format which can be easily viewed, saved and forwarded.
As all these facilities came at a low price and therefore the service is perfect for small businesses.
Our Services in this area:
We provide a range of Cloud based services and online backup
solutions see here