The BlackBerry continues to hold the coveted spot as the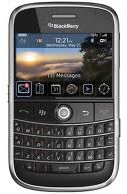 preferred mobile phone for business – a spot held since its market debut.
The BlackBerry's business friendly apps are what keep it in the top spot.
Below is a list (in no specific order) of the highest ranking favorites among users.
http://appworldblackberry.com/webstore
1. Evernote
The Evernote BlackBerry app lets you save all those great ideas and perfect slogans that pop into your mind when you don't have paper and pen.  Evernote helps to keep you organized, providing the perfect place to take notes, start or add to a list, flag a picture, record your ideas, or find and share a memo.
Free. Evernote
2. TxtForward —SMS Backup to Email
Lost one too many text messages? The txtForward BlackBerry app salvages your important personal and business text messages. Decide what email address you want your incoming and outgoing PIN and SMS messages sent to, and the txtForward app will send a copy. After the messages are saved in your email, you can reply via email.
Price is £8.29. Electric Pocket
3. Documents to Go Premium V2.0
View and update files on the go with Documents To Go Premium V2.0. This BlackBerry app gives you the flexibility to edit and create Excel files including charts, PowerPoint presentations, and Microsoft Word documents while on the run.
It is anticipated that this app will expand since RIM bought DataViz in 2010. You can check it out with a 30-day trial available on BlackBerry App World. The trial is view only.
Price is £12.45.  Dataviz
4. Advanced Conference Call
Advanced Conference Call makes arranging and executing conference calls easier.  This app stretches the BlackBerry's factory programmed two-person conference calls to five participants. Extra benefits of the Advanced Conference Call include scheduling conferences and automated reminder notifications. Download the Advanced Conference Call app from BlackBerry App World.
£Price is 16.59   Melon JSC
5. Backup (OTA Data Backup Restore)
Backup (OTA Data Backup Restore) gives your BlackBerry the creativity to backup files for your task lists, addresses, calendar, and memo lists.  OTA, in case you're wondering, is the acronym for "over the air" which is how you will instantly send the backup files. Once you backup a file, simply email it to a designated email address. Using the Backup OTA app, you can restore your backup files to another BlackBerry with the Backup app.
Price is £8.29.  BAK2u
6. BlackBerry Desktop
BlackBerry Desktop backs up your mobile phone's information which can then be restored through a USB connection. It's free for Mac and PC and can be downloaded from the BlackBerry website.  RIM To address the problem of a lost or stolen BlackBerry, a new security package from RIM, BlackBerry Protect, will soon be released. BlackBerry Protect will add three security features to your mobile phone. It will backup your phone, help you find it if it's stolen or lost, and wipe your BlackBerry remotely.
Free for Mac and PC.
7. EOffice 4.6 Mobile Office Suite
Microsoft Office documents — .ppt, .doc, .xls, .xlsx — can be created and edited with the eOffice 4.6 Mobile Office Suite. It also offers fax, image, and PDF file viewing.
Price is £12.45.  Check out the 30-day free trial.  QuickOffice
8. SBSH SafeWallet Pro
Did you know BlackBerry mobile phones are banned in some countries because of the phone's  security features? The SBSH SafeWallet Pro provides even more security and is available through the BlackBerry App Word.  SBSH Mobile Software SafeWallet Pro stores your sensitive material — bank account numbers, passwords — in a protected, password, access only file.
Price is £4.99.
9. Wifi File Transfer
The Wifi File Transfer app utilizes your BlackBerry's wireless connection to painlessly transfer files to and from your Mac or PC. Then you can edit the files which currently cannot be done on the BlackBerry.
Price is £4.15.  Chocolate Chunk Apps
10. SuperPower
SuperPower is the easiest way to extend the life of your BlackBerry's battery. With this app, you can set your mobile phone to automatically turn off features such as the high energy Bluetooth or Wifi. In fact, SuperPower gives you 64 different schedules to turn Wifi and Bluetooth on and off over the course of a day. You might want the app to turn them off during your commute between the office and home. What could be easier than scheduling them to turn off at bedtime and turn back on when you get up?
Price is £0.85.  Toysoft Development