Marketing and promotion is the key to your business success.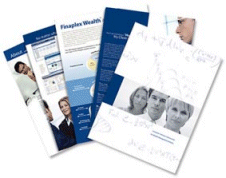 If you have a small business or a large multinational company, you will always require high quality business brochures.
How can you create a business brochure with maximum marketing power? Or write a brochure that leaves your prospects eager to find out more. The main purpose of establishing a sales brochure is 90% of the time to simply promote your product of service.
Your main objective should be to make it informative but furthermore intriguing and engaging to  ensure that it grabs the interest of your target market.
Produce a sales brochure that focuses first of all most importantly in your prospects and clients
Here are some tips and advice on how to develop your sales brochure:
Do you have the budget for a brochure?
First of all are you willing to commit to spend a considerable amount of money to create a professional and compelling brochure?
Stick with a standard Design and Layout
There are a number of standard brochures types and sizes available to choose from. The advantages that come with selecting something standard include lower costs and an easier printing process. Also, if you work with a designer they will already have experience with this type of brochure layout.
Consider using stock imagery
Irrespective of your business type, your brochures will need to include imagery that is highly relevant to your target audience, whether its photos or illustrations, there are some great free online stock photo resources available, you could consider these to keep your costs down.
Do your products or services require in-depth descriptions?
If your existing marketing materials are not enough to provide your prospects with sufficient information as to what products or services you offer, then a brochure is probably therefore necessary.
Keep it simple and jargon free
As much as possible, avoid technical jargon. Remember that your customers don't have knowledge of your products or services, so don't make it hard for them to understand your message. Use easy-to-understand, concise, and believable claims in your brochure.
Will a brochure give you the image that you want?
If you think a brochure would give you the impression you want or strengthen your business image, by all means create one.
How will you distribute your brochure?
Finally do you have an idea where your target customers are and how you would reach them through your
brochures? It's no good to simply create a compelling brochure, but have no idea how it will reach your prospects so plan the distribution of your brochure.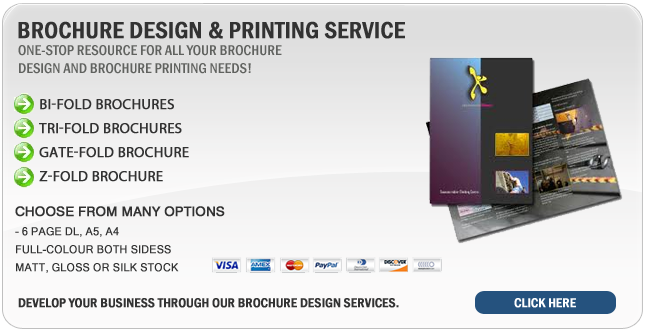 Our colleagues over at The Printing Specialists offer Brochure Design & Print services: you can visit their website here www.printing-specialists.ie
Most of all:
Keep in mind that your brochure is a marketing tool designed to compel your prospects to make a positive
action, so tell them what they should do next. Consider putting a reply card in your brochure to request for more information about your products or services.
You can also include discount coupons they can use upon visit or purchase from you. Lead your prospects to a positive decision, and you are sure to get profits in the end.
Contact the specialists:
Once you have decided to create then consider outsourcing to the printing specialists the Brochure design and print services
We offer great rates and a range of options for you to choose from with our brochure design and brochure printing services.