Many companies are beginning to outsource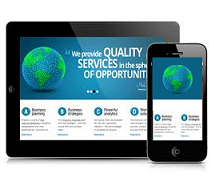 their website development projects rather
than going with an in-house team of specialists.
While this may seem like a good idea, it is
important for you to consider the many different
ramifications that can arise from this decision.
Here is some information that you may want to consider
before you decide whether or not you want to outsource
your next website development project.
Why outsourcing makes sense
There are many reasons why outsourcing can make sense for some companies.
If you operate a small or medium sized business, you may not be able
to afford support services such as website development or design.
By outsourcing you will get rid of the need to have a full time website
developer on staff. Many website development companies will also be
able to help you with routine maintenance so that when your site needs
updating or even an overhaul, they will be able to help you out.
Because you are only paying them for the time they are actually
putting into your project you will save money in the long run.
If you have decided that you do not want to have a website developer on staff
you will need to begin to find one that can help you with your website development project.
Here are some tips that you can use to tell whether a particular website development
or design company will be able to give you the site you are looking for.
How easy will it be for you to communicate with them effectively?
It is important for you to be able to communicate effectively with your website development company.
You need to be able to tell them what you are looking for, what aspects or features you
need most and what you like, or do not like, about a design that you have been presented with.
You want to make sure you are dealing with a company that is willing and
able to communicate with you on a continuing basis, throughout the design,
coding and launch phases of your website.
If you want to speak with people directly it can be helpful for you to find a company that is
either in the same time zone as yourself or which has representatives that can be reached on a
twenty-four hour a day basis. Otherwise you may find that you will need to communicate
using email or by leaving voice mail messages. This does not mean that you will have
communication problems but it may mean that the design and development
process is slowed down somewhat.
It is always a good idea for you to not only look at a company's portfolio but also
to speak with or communicate in some way with past clients in order to find
out whether a company really is too good to be true.
By carefully considering each website development company and what
they can offer you it will be much easier for you to find the service Provider who will
give you the site you have been hoping for.
It will also help you avoid companies that may not be able to
deliver on what they have said they will be able to do for your company.
Our Website Development Services
We offer an extensive range of website development
services with which includes website design,
website redesign and website upgrades,
see details of our service see  here