Many people think that website design is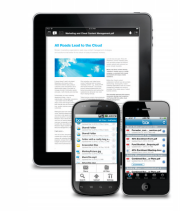 something that is usable only by businesses
and may not consider how it can help
someone who is involved in the arts
or other creative industries.
The fact is that even an artist can use a properly
designed website to promote themselves and their work
and may find that this is a very cost effective way of doing so.
Here are a few reasons why this is the case.
Artists can reach a wider audience more easily
Part of being a successful artist is being visible in the art world.
This means showing at galleries and finding cost effective ways of
attracting the attention of potential purchasers. With a great website
design this becomes much easier than it would if you were trying to
contact them via print advertising. It is also easier for them to
view a larger selection of your work than they would be able
to with a standard portfolio.
Artists can sell products online
It is also possible for artists to sell prints or even original
pieces online through the use of a well designed website.
If artists ensure that their websites include features such as
shopping cart functionality and a virtual store front they may find
that the number of pieces they are able to sell will increase dramatically.
This is especially true if they are able to keep the costs of their
pieces at reasonable levels and are able to offer a range of products on their site.
It can help fans track an artist's career
If an artist is developing a following it can become easier to inform that
following of where upcoming exhibitions are and to maintain their interest
through features such as updated portfolios and blogs. These things are
both easy to add to a website and can make a site become a truly powerful
method to advance an artist's career.
Why a custom website design may be best
If you are an artist and you are considering in getting a website you may
want to consider custom website design rather than using a company that offers pre-made templates.
This is because you may want a specific look such as a unique background
color or the use of custom animation that is based on your artwork that
may not be possible using standard templates. In addition, a professional
website design company can also help you get your site noticed through the
use of search engine optimization and may be able to help you increase site
traffic much more than if you try and build and promote your site yourself.
It is understandable that many artists may be nervous about the kind
of budget they think a custom website design company will require
but this is not always the case. If you want advanced and complicated
functionality it may drive the price up but in many cases a simple
website may be incredibly affordable and can help to increase your
revenues much more quickly than you may have thought possible.
Our Website Design Services
We offer an extensive range of website development
services with which includes website design,
website redesign and website upgrades,
see details of our service See here