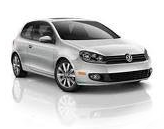 If you want to protect your vehicle,
an alarm system may be just what you need.
Car thefts are on the rise and in some cities can be very common.
If you have a vehicle that can fetch a high price
on the black market you need to think about doing
something other than just locking the vehicle.
Although car alarm systems have become more sophisticated, many thieves are also becoming equally
sophisticated and are able to break through a low-end system. Here is a look at what to consider when
you shop for a car alarm.
Dealer Installed or After Market?
If you are purchasing a new car, you may want to consider having a security system installed by either
the dealer or the manufacturer. This can be a great way to ensure that your car is protected from the
moment that it is driven off the lot. You may want to find out what your options are in terms of what
a dealer or manufacturer is offering. If you don't like the choices, going with an after-market option is
always a possibility.
An after-market system is one that is installed after a vehicle has been purchased. You may find that
these systems offer you a much wider range of choices than the systems that are offered by dealers or
manufacturers. You can decide how extensive you want your system to be and will be able to find the
best price as well.
What kind of system do you want?
You need to consider how extensive you want your system to be. There are many different types of car
alarm systems available. You need to decide whether you want your system to be limited to the outside
of the car or whether you want interior sensors as well.
An internal sensor system can be a great choice if you have a vehicle that is open at the top. A
convertible can be stolen easily if the top is down and it only has a system that senses whether a door or
window has been opened. A seat sensor that registers pressure on a seat can be a great investment with
a vehicle such as this.
The key is to make sure that the alarm cannot be disabled and the car stolen before you are aware that
it is being targeted by thieves. Unfortunately, once your vehicle has been stolen it can be extremely
difficult for the authorities to locate it and return it to you unharmed.