You may have heard of a program called CPanel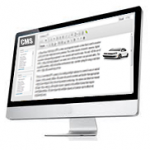 but unless you are a webmaster, there is a good
chance that it is something that you have never heard of.
This is because it is only generally used on a remote server that
is being used to host websites. Because it can be helpful to
know the ins and outs of how your webmaster manages your site,
here is some information on cPanel that you should know.

What does cPanel do?
At its most basic, the program is a Unix based system that is used
as a fully automated hosting platform that provides point and click functionality.
CPanel is capable of doing many different things, many of which can help a webmaster
manage a site much more easily and quickly. Some of the tasks which can be performed
with cPanel include management of email messages, database maintenance,
management of website files and even web site visitor tracking.

Within the realm of email management, message filtering and protection can be much easier to accomplish.
As well, the program can be used to create and apply passwords and filter email in order to
prevent unwanted messages from getting through. Even new accounts can be
created all through the use of this one program.
Site statistics and SEO
Search engine optimization is something that is vital to a site's success.
It is difficult to perform search engine optimization without information
on how the site is performing. cPanel can provide information that is
vital to search engine optimization methods.
Using it, a webmaster is able to see who is visiting a particular site,
when they are accessing the information and how long they stay on the site.
This can then be used by the people who own the site in order to make it more
appealing to search engines. The resulting climb in rankings can help
ensure a site is as successful as possible.
Content management and Database functionality
There are other ways that cPanel can help your site be as successful as possible.
File manipulation is much easier and this, in turn, means that content management
functionality is also enhanced. Uploading from a home computer to a server,
downloading from the server to a computer and changes to content
are easy to perform using the program.
Many sites have various databases that need to be updated regularly. Using cPanel,
the databases pertaining to a specific site can be altered, expanded or changed
in other ways in order to make sure that the site is as relevant as possible.
As you can see, there are many different things that can be
accomplished all through the use of cPanel. By ensuring that your website management company utilizes this program you are ensuring that the webmasters
employed by it can care for your website and address all of its hosting needs.
If you are currently setting up a server of your own, you may find it
easier to manage the websites that are hosted on that server if you install this program.
Our Website development Services
We offer an extensive range of website development services which includes website design,
website redesign and website upgrades, Click here