If you run a school or a not for profit organization,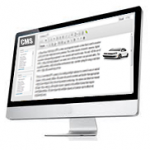 you may want to consider hiring
professional website design services.
There can be a number of advantages to having a website
that has different elements of good website design.
Not every feature that is of use to businesses may
be of use to not-for-profit organizations or
educational institutions but here are a few that may.
Online Calendar
An online calendar can be one element that many well designed websites utilize.
If you utilize a calendar that is easy to update as part of your website design
you can let students and group members know about upcoming classes, meetings and events.
If you do choose to add a calendar as one of the features of your website design
make sure that you are able to update or alter it yourself. This can save a lot of time
and expense over needing to constantly speak to your web designer about the
updates or changes that they need to make.
Online Photo Albums
Many companies use photographs in their website design as a way for them to
promote the products that they sell and the services that they offer.
A school or other organization can benefit from this feature as well.
If you are a charitable organization that is organizing local fundraising
events displaying photographs can be a great way to build hype for your next event.
People may be more willing to get involved with a school or group that
seems more active and it can be a fantastic way to get people to
participate in events that take place on a recurring basis.
Links to Blogs or Other Sites
If your local organization is part of a larger overall organization, putting
links up to that organization's site may really help you to promote your group.
If, for example, you are running a support group that is dealing with a specific
disease or life challenge, you have the option of either linking to a website for
a parent organization so that people can access information that way or using
a content management system to include important information that you want your members to know.

As you can see, there are many different ways that good website design can benefit
your organization even if it is not a conventional business.
By finding a website design company that is familiar with your kind
of organization you have a better chance of getting a
site that fully meets your needs.
Our Website development Services
We offer an extensive range of website development services
which includes website design, website redesign
and website upgrades, Click here