If you have been listening to Apple fanatics,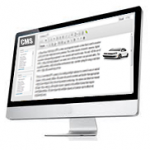 you may think that Flash is on its way out
when it comes to websites.
This is actually not the case. In fact, an increasing
number of websites are continuing to use Flash animation
and the program is still one of the best to use when
you want to add visual interest to any website development project.
What Flash does
Flash is capable of adding animated segments to a website that would otherwise
be static and visually uninteresting. Some take the form of small, animated
areas and others take the form of flash games that relate to your
company and the products or services that it provides.
They all can make someone sit up and take notice of your site and
make it easier to convert clicks to sales because they can keep a
prospective client's interest long enough for you to sell them what you are offering.
Flash concerns: are they valid?
One thing that many customers worry about is whether an area of
Flash animation will slow down the speed with which their website can load.
In the past, it was thought that Flash animation would really bog down how
quickly a website would load. It was thought to be particularly bad in
circumstances where users had slow connection speeds. It has now been
proven that this is not the case.
There is now no reason why you cannot use
Flash to make your website much more visually appealing.
Can Flash help with SEO?
Many companies do not realize that Flash animation can actually contribute to higher SEO rankings.
The fact is that word of mouth can often cause a larger number of users to visit a particular website.
What draws them to certain websites? Often, it is Flash animation.
Depending on the type that is used, it can actually bring them
back again and again, especially if a company keeps their website
development project looking fresh and new by changing up their animation from time to time.


Because you are getting a larger number of hits from both first-time
and repeat users, your SEO rankings will increase.
When used in combination with other SEO methods it can really
help to skyrocket a website to the top of search results.
What to be careful of
Of course, there are things that you should be careful of.
You should never simply include Flash animation for its own sake. Instead,
you need to find ways to use animation in a way that it will promote your company,
its products or its services. Items such as flash banners can also help you to incorporate
advertising that will also increase your site revenue.
When selecting a website design or development company, you need to make sure
that they have experience working with Flash.
An inexperienced developer may create a piece of animation that
not only fails to promote your company but which may actually end up
destroying the feel of your website and driving away the very
customers that you are hoping to attract.
Our Website development Services
We offer an extensive range of website development services which includes website design,
website redesign and website upgrades, Click here