Although there can be many benefits to new technology, many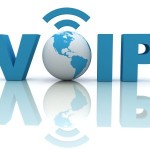 may still be hesitant to embrace it until they see that the advantages of
that technology far outweigh any issues that may arise from using it in
the workplace. Although virtual PBX systems offer many benefits
to companies, many are still hesitant to utilize such a system
for a company's telecommunications needs.
Part of the hesitation comes from the fact that
VoIP (voice over internet protocol) is still so misunderstood.
Here is what you need to know to understand these systems
What a PBX is
The abbreviation PBX simply stands for a private branch exchange. Before VoIP systems were developed, a PBX system referred to the communications system which branched off of a main telephone exchange and which was set up and maintained by a company. In a practical sense, this was the system that was put in place from the point where the phone line entered the building and was usually routed through a switchboard.
Lines were hard wired into a building and controlled telephones, modems and fax machines. If a new extension was added, it would need to be wired into the PBX system. This could be quite expensive and made a system difficult to expand or change without a large investment. A VoIP system is something quite different. Instead of sending voice signals over a phone line , an auditory signal is digitized and broken down into data packets. Those data packets are then sent over an internet connection. Since they do not need to be sent via a conventional phone line, this can offer a number of benefits to a company.
Virtual PBX VS VoIP systems
A virtual PBX system is a specific type of VoIP system. With a virtual PBX system, a user will download a program from the Internet. The telecommunications services will then be managed by an independent service provider. Often, that provider will offer a range of different services or packages that combine various calling features that can be extremely helpful for streamlining several different communication methods.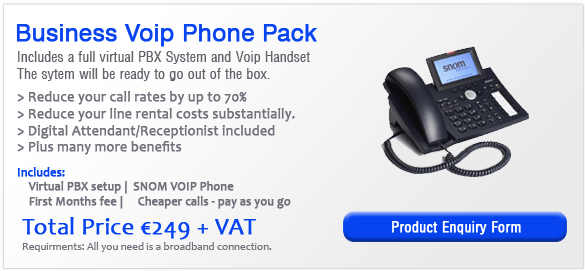 With a virtual PBX system, a company can offer email address management, widgets or buttons that allow a customer to call a company from their website, or conversion of fax messages to emails that can then be read while an employee is out of the office and on the move. For a company where some employees may be on the road or telecommuting, a virtual PBX system can allow them to communicate with customers quickly and easily no matter where they may be calling from.
What to consider when choosing a Virtual PBX provider
There are many companies which offer virtual PBX systems. You need to find out how much calling time or data will be included in a virtual PBX package. You also need to find out what the overage charges would cost should you go over the package limits. Looking at the calling features that are involved can also help you determine which service provider you will want to work with.
Our Services in this area:
We provide a range of Cloud based services and online backup
solutions see more See here