Many people hire website designers to create websites for their companies.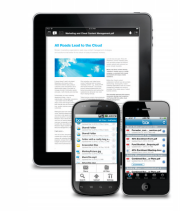 This can be a fantastic method of attracting the attention of a
wider audience than would be possible using any other advertising methods.
However if you do not know anything about website design,
you may not know that there are questions you should be
asking your website designer.
Knowing what to ask can help you understand
the process and ensure that you get the site you want as easily
and quickly as possible. Here are a few things that you need
to ask about at different stages of the design process.
Before You Hire a Designer
Before you hire a website designer, there are a few things that you should ask them.
The first is how much it will cost to design the website itself.
You should be aware that there can be quite a range when it comes to price.
Some sites may be quite inexpensive but these are often very basic sites
that may not have the functionality you need your site to have.
Ask your designer how many pages the site will have and what the
price they have quoted you will include. It can be very helpful
for you to have a few ideas about what you are looking for
specifically when you speak with your designer.
You should also ask how long the web design process will be
and when you get to see mockups of the site. Ask what other costs
(such as hosting or a domain name) will be charged to you and
what you will need to pay to keep your site live and accessible by the public.
Once You Have a Designer
Once you have a designer that you will be working with,
there are other questions you need to ask.
One is who will maintain the website and deal with
any updates that need to be performed. Often a site design
will be one price and maintenance may be a completely different price.
Ask if your site will have a content management system (CMS) that
will allow you to update your site yourself,
giving you the option of maintaining it yourself.
If you know the questions you should ask at different stages in
the website design process you have a better chance of avoiding unwelcome surprises.
There is nothing worse than finding out that the site you have paid for
is not the site that you are getting. Taking the time to learn how to
talk to industry professionals and get the results you want is truly time well spent.
Our Website Design Services
We offer an extensive range of website development
services with which includes website design,
website redesign and website upgrades,
see details of our service click here