There is a well-known saying that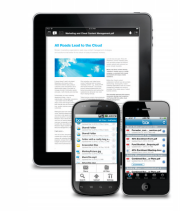 says a picture is worth a thousand words.
This can be very true for images that
are used in website design.
If you want to make sure that your site is
able to sell the goods and services that you
offer you need to make sure that you are
choosing the right images.
Here are a few tips that you can use to
ensure that your pictures will be
able to send customers the right message.
Use High Quality Images on your Site
You need to make sure that you are using high
quality images on your site.
You want to make sure that the images you use are not grainy or out of focus.
A poor-quality image can be more of a problem than no image.
An image of a product should be well lit and it should be
possible to see as much of the item as possible. If you can,
it may be helpful to have images shot professionally and it
can also be helpful to have shots of the same image from different angles.
You do need to balance the quality of the image with the file size.
If you use large image files you may find that it will take
too long for these images to download and it can cause customers
who are on slower internet connections to simply
click on a different site.
This can end up costing you business.
Use a Mix of Vertical and Horizontal Images
You should use a mixture of horizontal images and vertical images.
A good website design will use a variety of image sizes, shapes and orientations to add interest to your web pages.
You want to make sure that the images are placed so that
they will draw attention back to the text and will not
allow it to wander off the page.
If you have a variety of image sizes, shapes and orientations
you will be able to choose the best ones rather than using poor
quality images that do not fit your needs in order to fill space.
Use Colors That Work Well With Your Website Colors
It is important to use photographs that work well with the colors that
have been used in your website design. Some colors will allow the
photographs to pop and be extremely visible without
clashing or conflicting with your website.
By choosing your images carefully you can give your clients a
better idea of what your products and services are and can give
them a feel for your company that may lead to brand loyalty
and increased sales as time progresses.
Our Website development Services
We offer an extensive range of website development services
which includes website design, website redesign
and website upgrades, More  here