Today, in the world of virtual marketplaces, it is necessary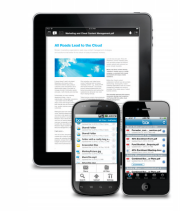 to have your presence felt online. However, with the
exceeding competition, it is important to have a unique
existence of yourself, whereby your prospects will be able
to identify you and take serious note of you. Effective website design,
therefore, is only a mandate, and if you want to be successful
in this industry, these tips are going to be of assured assistance in that.
Content reigns supreme
The first and foremost aspect to take note of in making your website design successful is its content.
Always make sure that the content is relevant to your website and that the visitors find it useful
in what they are looking for. Once you have accomplished this part,
you can rest assured of half the job being done.
Adhere to the subject
You cannot cater to just everyone – Once you have come to terms
with this fact, it will be easy for you to design your website.
So, keep your goal fixed in mind and try to stick to a particular subject
of relevance, or your visitors will only find it confusing. Keeping your
goal fixed and identifying your prospects will help you in the following steps of website design.
The first impression is the last
Consider the message you want to send across to your prospects.
Make your landing page as interesting as possible, at the same time,
keeping in simple and precise. It is best to restrict this page to a short description
of your website, prompting the visitors to delve deeper into the other pages.
Do not keep this page too busy and make it interesting with relevant
text messages and catchy graphics. It is also advised to buy your
own domain name, instead of using "free hosting" services.
Design your site overall, not individual pages
Your primary concern, at any given point in time, should be your website's overall
design and not that of individual pages.
Starting from scratch, any website design should make sense to the visitors and they should be
able to relate to what you have to offer them. Maintaining a certain consistency
throughout the website is, therefore, crucially important, or it may create a
disruption that will cause your visitors to leave, causing your visitors to
leave your site looking for better ones.
Make it painless for your visitors to get around the website
Make your website easy for your visitors to navigate through the website.
Link consistently in a manner that is comprehensible to the visitors.
Make sure that each page flows to another in a logical manner.
Another important aspect of website design is linking to other sites.
However, link only to those sites that are relevant to yours.
You can also incorporate special links to your site at the end of each webpage.
However, make sure that the do not stand odd.
Take a look at your own website, but this time, as a stranger
Viewing your website, as a stranger would, will help you accomplish better website design feat.
If your website looks as you would want it as a visitor, be assured that you are almost there.
Keep your website updated
Keeping your website updated and current gives your visitors a reason for visiting
it time and again, and this is definitely one of the most important aspects in website design.
Follow these website design tips the next time you design
a website and I hope you will find them useful.
Our Website development Services
We offer an extensive range of website development services which includes website design,
website redesign and website upgrades, Click here for more info>>