As a small-business owner, you've got more important
things to worry about than maintaining the office phone
system. Your time is much better spent generating new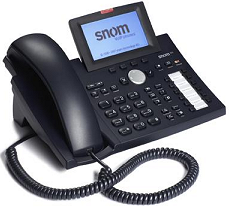 ideas and growing your business.
Plus, you're watching the bottom line and need a
reliable phone system that's not only worry-free
but also won't break the budget.
Technology has come a long way since phone
companies had a monopoly on the market and
offered expensive, one-size-fits-all systems for
businesses. Today, there's no need for the phone
company to be part of the equation. You can have
phone system that's more fully featured than what
bigger companies pay a lot of money for – but at a
price you can afford.
A popular solution among startups and other small businesses is a virtual phone system.
As the name suggests, the hardware and software that power the equipment are located
off-premise. Except for an Internet-connected computer, a network and handsets, there's
no equipment to buy. You pay a low
monthly fee to a service provider.

Let's take a closer look at the features and benefits of virtual phone systems.
How do virtual phone systems work?
A technology called Voice over Internet Protocol is at the heart of nearly all virtual phone
systems. In layman's terms, it translates voice calls into packets of information that can be
carried over regular data networks. That means the same wires that connect your computers
will carry your calls. This bypasses the need for a separate voice network and means you can
bypass both the telephone company and its high prices.
VoIP traffic flows from your telephone to a server that routes the call to the traditional
telephone network. That way, you can make and receive calls to anyone with a regular
phone number.
Basic Phone Functions and More
A virtual phone can do anything that a regular PBX (private branch exchange) can do –
and a lot more. Besides making and receiving calls, a virtual phone system will support
caller ID, call waiting, call forwarding and  emergency calling to 999 or 112. A virtual
phone system can do that and a lot more – for far less money than a traditional PBX.
What are advanced features of a virtual phone system?
Besides the cost savings, a virtual phone system can make your business seem a lot larger
than it is. For example, you can set up an automatic attendant that will greet your callers
and direct them to the correct extension. When someone is put on hold, a virtual phone
system can play music of your choice until the call is taken off hold. Is your business
growing and will need new lines? Not a problem. Just plug more phones into your network.
Do your employees travel a lot? With a virtual phone system, they can have their calls
forwarded to any device that has a phone number.
Because a virtual phone system relies on the same data network as your email, Web traffic
and other data-driven applications, you can mix and match features. If a customer sends
a fax, your virtual phone system can automatically route it to the recipient email box.
The actual fax will show up as an attachment. Some systems also route voicemails to
email inboxes. The recipient only needs to click on a link to hear the message. There's
also  integration with instant messaging. If, in the middle of an IM conversation they
decide to  even necessary. Most  voice chats can take place right on the computer,
provided it's got a speaker and a microphone.
How are virtual phone systems managed?
It's very easy to administer a virtual phone system. Everything can be done by authorized
users through any standard Web browser. You can set up extensions, record greetings,
forward lines to another extension or a mobile phone and monitor usage via the browser.
Data on calls made and received can be valuable to call centers and other business. With
a few clicks, you can export that data to a spreadsheet or database for further analysis.
Scalability: A System that Grows with Your Company
Virtual phone systems are an excellent option for a startup or any small business that's
watching its budget and its managers' time. Once the phone system is set up, it can be
expanded simply by plugging more phones into the network. When employees leave,
their accounts can be deleted with just a few clicks. Most importantly, these phone
systems are easy to set up and relatively inexpensive to maintain. They're designed
to grow with  your business.
If you would like further information about   virtual phone system click here