If you are hiring someone to perform website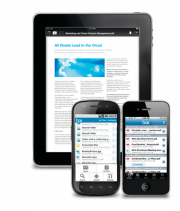 design services for you it can be difficult
to know whether the process is going smoothly
you with the design and development process
but if you have a few ideas about what the
process will entail it can help you be
better prepared and may enable your site
design to go much more quickly than it would otherwise.
The Look
The first thing that will be established in a website
design is the look of the site. Generally, a client
will speak to their designer in order to tell them what
colors they would like to use, whether they want any
illustrations or images used and what logos will be used on the site.
A graphic designer will usually be involved at this
stage and may give tips and suggestions about what will look best.
The Functionality
After the look of the website has been determined it will
then be time to program it so that it functions properly.
This may involve using multiple programs in order to
incorporate animation, ecommerce functionality and
content management. Some website design professionals
may use a template that can then be customized to meet
their clients' needs and others will work from scratch
and build a site that is completely unique and original.
The Content
The final step is adding the content. Once the site's functionality
has been tested and there are no problems the content can be added.
Content can include sections of text as well as images.
Good content will help your site stand out on search
engines and get you the visibility you are looking for.
Good images can help you sell goods and services quickly and effectively.
Communication is Critical
You should expect several meetings or conversations to take place at different
stages of your website design. There will often be an initial consultation where
you will discuss exactly what you are looking for. There will also be periods of
communication when you are presented with a website design and when you are
working out exactly what you are looking for in terms of content.
By deciding to use an experienced and talented website design company who
can design and develop your site you will often find that the process goes very
smoothly and that you get a site in a very short period of time.
Then, you can sit back and enjoy the increased exposure that your company will enjoy.
Our Website Design Services
We offer an extensive range of website development
services with which includes website design,
website redesign and website upgrades,
see details of our service click here