Apple has paved the way for the introduction of a computer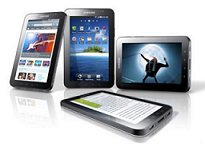 that is more practical and convenient than the laptop.
The iPad tablet PC became a breakthrough product that made
the other players in the IT world a run for their money.
Why not? Everybody in the business wants a piece
of this device because of its primary qualities.
Handy and convenient
At roughly 680 grams, more or less, most brands of Tablet PC are very handy especially during business travels. One can place them in their bags or portfolio without causing too much of a hassle while traveling on a business trips.
Longer battery life
In cases of power failures, laptops can last at a maximum of 3 hours but a tablet PC can extend its life for as long as 8 to 10 hours.
Higher Resolution
Viewing the entire content of a website page has never been better with a tablet PC which resolution is at least 1024 x 600.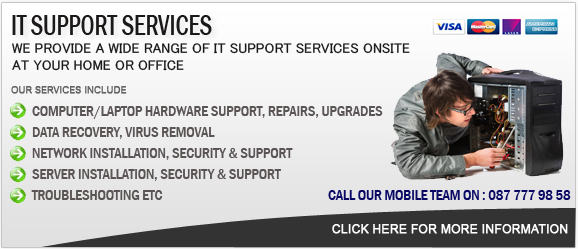 Hard drive capacity is much higher
Normally, a tablet PC has an internal storage memory between 32GB – 64GB. In business, this is very convenient allowing one to save important drawings, images, video, audio recordings and PowerPoint presentations.
Video Output
Relying on business PC tablet for client presentation is not very convincing. That is why most of these gadgets come with a VGA video interface that will allow the user to connect the stored document to a projector or other similar device.
Easy connectivity
Tablet PCs are designed for easy access of the internet. With it, connection can be made via 3G or Wi-Fi.
Uses Windows as Operating System
Windows is designed for business making it the operating system of choice by most tablet PCs. After all, most businesses are into using the same system for years thereby making it more compatible with the greater majority.
Touch screen
Most business tablet PCs have a touch screen interface making it easier for people to highlight their presentations by simply touching the screen of some salient points.
Compatible with Software on Business Applications
Installing software for business applications is easier with business tablet PC. Practically all basic business applications such as scheduling, PowerPoint and the like can be installed with ease.
Original handwriting
Pen and a paper are no longer important if one has a business tablet PC. In fact, the most recent ones will allow the user to write at the tablet and it can be read and stored just as it was exactly handwritten. Eventually, it makes recording minutes and issues a lot easier.