Website construction is important for both experts and novices webmasters.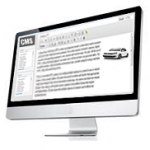 This is because it is only with an effective and useful website will
you be able to create a mark in the internet world.
It is the website that describes your business and service,
and gives an idea of what you can offer to potential customers.
When one thinks of creating a website, the first point that comes to mind is
the prices associated with constructing a website.
Of course you have to pay for developing a website where
costs depends on how seriously you need the website.
This is because the tools and software you use
in website construction determines the investment
you make for your website.
Hard work leads to successful website
It is possible to build a website for free with the help of a free web host;
however this sort of website is of no use to you as you don't reap any
benefits at the end.
Usually the cost of website construction varies from $100 to $150
for a year which is not that high, if you can monetize your
website by perhaps using Google Adsense.
Whether website construction is easy or tough depends on your knowledge
of coding and programming, the type of website you intend to use and the
amount of time you have to create the website.
However, the most important point to remember for a successful
website design would be to put in lots of hard work and effort into it to reap its profits.
When considering website construction, it is important that you find a
niche topic to write and propagate about as these topics draw maximum traffic.
Work on expanding the subject of your website, without actually
going off track by writing about unrelated things.
Listen to the wants of your visitors
Aim at advertising your website on search engines, and not only on its submission.
Remember that it is not the work of the search engine to do your advertising for you.
And in the process, you can make improvements in your website design by listening
to what your visitors want. This way you may find solutions to your problems.
You can find out what your visitor actually wants by finding and using a stat counter.
This stat counter will provide you with background information you can use for
the promotion and improvement of your website.
The stat counter is indeed an important tool for successful website construction.
Update the website at frequent intervals
Once the website is created work at updating the website with fresh content every 2-3 days.
This is to encourage visitors to visit the website repeatedly, which will in turn
improve your search engine rankings.
Your website should be simple as people today prefer surfing through websites
having a simple and basic layout. Though you can lay your hands on many
promotional tools for website construction, don't use them till you have to use them.
Its abuse will only lead to annoyed visitors and inefficient website construction.
Our Website development Services
We offer an extensive range of website development services with which includes website design,
website redesign and website upgrades, see details of our service More here