If you use computers to perform many day to day tasks you are likely worried about what to do when those computers break down. The idea of not having someone on hand to perform hardware and software repairs can be very frightening for many companies. However, maintaining an IT department that can perform repairs on your equipment can be prohibitively expensive, especially if you are running a smaller business. Here are a few factors to consider when deciding whether or not you will outsource your computer repair needs and advice on how to choose the right service for your needs.
Why outsource?
Many companies are choosing to outsource everything except those core things which relate directly to their business. By spending more money on the things that can make a company money and finding lower cost solutions for other aspects of doing business, outsourcing can help streamline a company and make it more profitable. Now, companies are outsourcing many of the job positions that were once given to full or part time staff members as a way of saving money.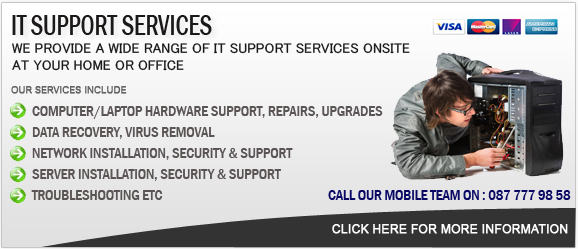 Can computer repairs be outsourced?
It is actually extremely easy to outsource at least a portion of your company's IT needs to a third party service provider. This third party service supplier can perform remote diagnostic testing and even work on software remotely in order to repair damaged software, install new programs or update existing programs to the point where a computer becomes usable again.
Outsourcing can save you money

If you are not directly paying an IT tech as an employee your costs as an employer are much lower. Depending on the agreement that you have with your outsourcing provider you may only be paying for the time that you are actually receiving tech support which can be a substantial savings for your company.
What to look for in outsourcing

If you are looking for an outsourcing company there are a few things that you need to look for.
You need to make sure that the company you are dealing with has experience with the programs and technology that you are using.
You also want to make sure that the price plans that the company offers are within your budget and offer the terms that you are looking for.
You also want to make sure that the company you choose is available when you need them. This means that you are either choosing a company that offers 24-hour tech support or that they are located in the same time zone that you are.