Website Construction Tips
If you are starting off in business and you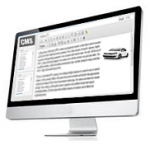 need to create a website then we have assembled
ten basic steps you will need to take to create
and maintain a successful online presence
Step 1: Set your Proposed website objectives before you begin
your construction
> Decide on its Purpose, also how it will be aligned with your Business.
> Define your online target Market.
> Outline what features your website will need to have.
> What level of accessibility it will need. ( will it need to be available to smartphone users etc )
What type of website you are going to construct
Once you have figured out these issues then consider
what type of website you are going to construct.
At this point you have two main options you can choose.
Both options have their  
1. Option 1: DIY ( Do it yourself )
Build your website using a Free online website creation tool.
There are a number of these tools available today, research and find the best, see our
website creation tool Here.
2.Option 2:Hire a developer to build your website.
Build a bespoke website tailor made to your specific requirements.
Based on your choice the following next steps will need to be completed
by you or by the developer you will hire.
Step 2: Select the domain name.
Choose a domain name for your website, decide on whether its for a
regional or global market, then find a domain register online and register your domain.
Step 3: Get a web host.
You will need a website host, somewhere you can host your website.
Chances are the domain register will also provide a hosting service and a free
Website creation tool all in one package. See our package here
Step 4: Plan your website structure and content
Plan your page names and website navigational structure. If you are using a website creation tool
it will probably supply these elements, otherwise liaise with you developer and plan the
website structure and content.
Step 5: Per-optimize your content
Research the top keywords that you website needs to reflect in terms of your target market,
plan your content, website add copy and images etc.
Step 6: Construct the website
Build your website, using the online website builder or in conjunction with your developer.
Insert your content.
Step 7: Integrate with social media channels.
Create facebook and twitter pages, integrate these into your website.
Step 8: Market and Promote your website
List your website details on your business cards and other stationery, add your websites details
to the top online directories and search engines. Also Bid for your important keyphrases
on the main search engine to drive targeted traffic to your website
Step 9: Run your website
Update your content and engage with your customers.
Step 10: Maintain your website
Maintain your website, ensure its remains compliant with all latest standards in accessibility.