To make the retrofit of your building viable,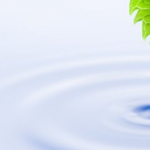 it's is important to receive a significant
rebate on your investment from the Utility
service provider or a state authority.
If you look for a grant (rebate) in Ireland,
the granting authority is Sustainable Energy
Authority Ireland(SEAI) who has the following
programmes lined up for this purpose and
encourages building owners to go for energy
conservation retrofits.
Domestic Grants:
*    Greener Homes Scheme
*    "New" Home Energy Saving Scheme (Insulation Grants)
*    Warmer Homes Scheme
Commercial Grants:
*    Renewable Heat Deployment Programme
*    Combined Heat & Power Deployment Programme
*    Low Carbon Homes
*    Incubator Programme
*    Public Sector Programme
In addition the following R &D Grants too are provided by the SEI.
*    RERDD Programme
*    Sustainable Energy Incubator Programme
*    Micro and Small Scale Generation Pilot
*    Ocean Energy Development Unit
Of all the above what interests the sustainable home developer is the Domestic Grants on offer. The
following gives a basic idea of what each scheme means. All items unless listed in the SEAI's list of
conforming equipment at the date of application will not be considered for the grants.
Greener Homes Scheme –
This is a residential Renewable Energy Grant. The technologies applicable in this programme
are: Solar Heating – for space heating and /or Hot Water
Heat Pump –Horizontal Collector, Vertical Collector, Well Water or Air Source
Wood Chip or Pellet Stoves – With or without Integral Boiler
Wood Chip or Pellet Boilers
Wood Gasification Boilers
*    "New" Home Energy Saving Scheme –
This programme provides grants for those home owners desirous of retrofitting their homes in
order to make them sustainable.
The retrofits that will be considered are as follows; Roof Insulation.
Wall Insulation- (Including Cavity Wall, Internal Dry Lining and external insulation)
Installation of High Efficiency Boilers–
The Boilers may be oil or gas fire and complete with a
Heating controls upgrade. The Efficiency should be more than 90%.
Heating Controls upgrade –The up grade should have the minimum of two zones for space
and water, seven day programmer for time and temperature, boiler interlock, Time and
Temperature control of  electric immersion heaters and either one more zone control or
three Thermostatic Radiator Valves.
BER Certification – A grant is available for one if certifications are obtained before and after the
retrofits.
*    Warmer Homes Scheme –Grants are provided to assist homes in or at risk of fuel poverty to
improve the sustainability. The scheme is meant for home owners in receipt of the Fuel
Allowance payment.
The tasks covered under this scheme include;
Attic Insulation
Weatherization
Lagging Jackets
Low Energy consuming CFL lamp retrofits
Cavity wall insulation
The home owner typically invests Euro 100 and the excess cost is born by the Warmer Home Scheme.
An important thing to remember is that these funds are not unlimited! Therefore the first come is
always served first.
Click here for more information on Renewable Energy Installation