Navigations Systems are must have automotive gadgets in today's world.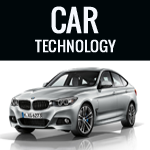 Having a navigation system in your vehicle not only ensures that you won't
accidentally wander off into an unsafe area but also helps you pre plan
your trips with utmost accuracy.
Honda is a market leader in the automotive industry and has also made some
amazing navigation systems for its vehicles.
These navigation systems are state of the art and have all
the cutting edge features that a vehicle owner may require.
However, they do need updating for 2015, as maps can become out of date.
Here's some information on Honda Navigation Updates.
Honda Navigation System Features
Like many other brands out there in the market, Honda's Navigation System is not only about finding
the right route to your destination! It also tells you about the gas stations, police stations, restaurants
and other places you might need to visit from time to time. This navigation system also tell you about
fuel consumption, traffic conditions, alternate routes, and have utilities like currency converters and calculators.
The Honda Navigation System ensures your safety not only by pointing you in the right
direction but also by providing useful features that ensure you will not have to use your phone in car.
The navigation system features Bluetooth Hands free phone system and hands free text message assistant.
This makes it easier for drivers to call or text someone in emergency while still driving.
Honda Navigation Maps
Honda's Navigation maps offer a detailed view of almost all US cities and towns.
Apart from main highways and roads, even the less used roads and suburban areas are properly covered.
The detailed coverage of areas includes marking of gas stations and restaurants
so that you can always plan your trip properly.
With the Honda Navigation maps you don't have to ask directions around town
as the map lists address for each and every location.
Why Update Honda Navigation Maps?
Some drivers might be wondering why they should update their maps?
Many drivers make it a habit of not updating the maps for several years.
This can prove to be dangerous in certain cases.
According to a recent study, USA added more than
1000 miles of roads per year in the last decade.
This means, if you have not updated your maps for even three years,
you are missing 3000 miles of roads of your maps!
This is not a problem if you stay in your city and don't get out much.
However, for those of you who like to go out and explore or plan
a vacation once or twice a year, an update map is very important.
Latest Honda Navigation DVD is Available!
Honda Navigation Map updates for 2015 have been released recently are you can purchase them from here.
These updates do not feature any graphical change to the layout of navigation system.
However, thousands of new addresses have been added.
Following are the updates in the Honda Navigation DVDs:
13,195 new gas stations have been added
22,392 new restaurants are listed
10,591 auto service shops have been added
3,948,564 addresses have been added
3,503,237 area addresses have been updated
47,973 speed limit indications have been added
These thousands of changes and updates to the US maps mean that now you can even
travel the most remote areas of the country without any fear of getting in trouble.
Get your Honda Navigation Maps DVD with latest updates today to have a safest experience on the road!
Don't Forget!
Before getting the latest DVD for updating your Honda maps, make sure
that they are compatible with you vehicle and its navigation system.