Why Upgrade to Microsoft Office 2013
There are a number of reasons why you should upgrade your software to its latest edition with  Microsoft Office 2013.   An upgrade assures that you can benefit from all the new functions and features previously unavailable. As well as offering better security, you can expect an improvement in its performance and stability.
Some of the reasons why you should upgrade are listed below.
Better management of the Office Ribbon interface
With the current version of Office 2013 the Ribbon and the File button can be found on all Office products. You can create your own tabs and add manage their content and structure and even put your favourite commands together. The new Ribbon is highly customisable and will make working on documents faster and simpler.
Improvement in Microsoft Outlook
If you use Microsoft Outlook as your main e-mail program, you'd be glad to know it is now even easier to manage your conversations and messages. When viewing the messages in Conversation view, you can simply right-click on the conversation title and select the actions that you wish to perform.
Another great function is the Quick Steps, where you can create shortcuts of tasks and summon them only with a single click. To illustrate, let's say you want to forward a message to ABC. Usually you'll have to first click "Forward message" and then type the e-mail address of ABC in the "To" box. With the shortcut, once you made one, you can easily click the "To ABC" link and the forwarded message will appear with the e-mail address  already entered. You can also use the new "Ignore" button to get rid of conversation threads that are of no interest to you. Asides from deleting current messages in the Inbox that belong to that conversation thread, all future messages pertaining to the thread will also be deleted.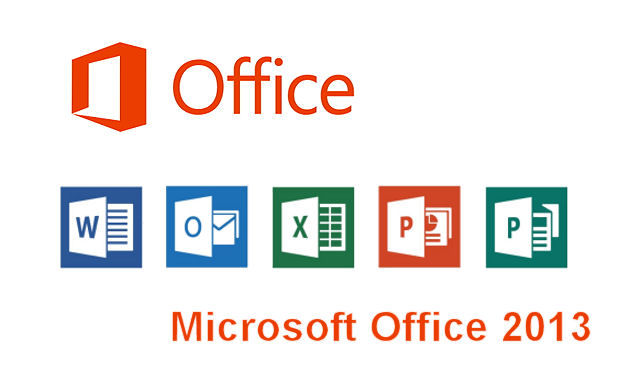 Multimedia files in Microsoft Word and PowerPoint
Microsoft has included much more sophisticated and advanced image-editing tools in its Office 2013 suite. Apart from the usual editing feature, you can now use the built-in image editor to apply artistic effects, such as those you find in third-party applications like Adobe Photoshop. The best thing about it is everything can be done within the Word, Excel and PowerPoint apps. Upon applying the effect, there's a thumbnail to preview what the effect will look like. The SmartArt feature has also been improved to include more designs.
New Sparklines and slicers features for Excel
The two most impressive features in Microsoft Excel are sparklines and slicers. The former are tiny editable charts that you can fit into a cell. The latter are objects that you can use to filter the data in pivot tables. You can then move them around or resize them on the screen. Changing the data in the pivot table will automatically update the slicer as well.
Simultaneous sharing and editing with Office 365 and One drive
When you sign up for Microsoft Office 2013 you also get access to the online version called Office365. With Office 365 you have a version of the Office software that can be used online through a browser.
It is now possible to save a file online in your Onedrive account allowing multiple users to access and edit simultaneously. You can work on a document that is open locally on your PC and open the same document to work on it from a different computer and location. The status bar will indicate that there is somebody else currently editing the same document and notify you where the changes are being made. If you have to go offline, the changes made to the document will be automatically synchronized once you come back online.
These are just some of the new features of Microsoft Office 2013. If you are currently using an older version of Office, you can be sure that the upgrade to microsoft office 2013 version offers greater functionalities and functions that warrant an upgrade.