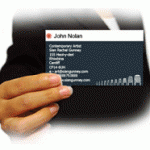 Printing has come a long way from the early limited printing systems to sophisticated printing options. With the technological advancements in the 21st century, the demand of market is changing rapidly and hence the needs of quality printing have changed accordingly. This increasing demand of quality printing in the global market has brought about a need for quality printing and escalation of technologies.
Numerous printing alternatives are now available which are capable of handling each and every need of the customer. The creation of high quality printing products needs to keep up to the current trends in the market in cost effective ways.
Printing enables you to put your ideas into visible elements which range from a simple business card to an umbrella. With ultra-modern equipment at hand and proficient designers who possess the ability to stretch the usage of art to infinite limits, our personnel create magic with all your printing requirements in focus. Taking care of the utmost pleasure in fulfilling the needs of our clients, we produce various pragmatic and affordable solutions. The unique and fruitful designs that we fabricate through our vast knowledge and skill has awarded us with a large clientèle that we can boast of.