If you are looking for effective and efficient ways to promote your business and enhance productivity, setting up a virtual PBX phone system can be something to consider – as you can concentrate on your core business and go with a state-of-the-art telephony solution. For small to mid-sized businesses, the advantages that a virtual PBX can offer greatly exceed its already competitive cost. These are some of the advantages.
Savings through Innovative Technology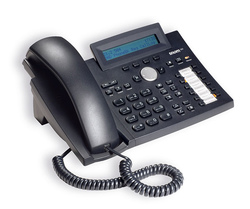 Getting a virtual PBX phone system means you can save on capital investments, since you do not have to purchase any expensive hardware. The service provider will host the necessary equipment and gives you the capabilities of an expensive phone system – all at an affordable and reasonable monthly rate using broadband internet.
Since a virtual PBX system enables you to make local and international calls at an affordable rate, your telecommunication expenses can also be reduced significantly. Further, you can enhance the presence of your business using the provided virtual phone numbers. There will be no need to set up physical offices in many places, so you don't have to deal with the subsequent costs.
The provider will maintain and upgrade the virtual PBX system hosted, so that's one less thing to worry about.
Whenever there are new features, the phone system will be updated and adjusted in an instant.
Excellent Communication Options
A virtual PBX phone system is incorporated with a multitude of exceptional call handling capabilities that expensive telephone systems have. Stay on top of your game with features such as auto attendant, voicemail, voice to e-mail, fax to e-mail, call conferencing, caller ID, call forwarding, automatic call distribution, music on hold, call waiting and many more.
Using automated attendant, any incoming calls will be professionally answered and managed by the system with customised salutation messages. The system will also provide callers with a host of options, such as dial by name, dial by extension or talk to live operator, and more. Calls can be transferred to the right extension numbers as per the selection of the caller. Experience no more of busy line signals, as the system can handle simultaneous calls and immediately route the calls. All these features help eliminate the need for many reception staff in your company.
Project a professional business image to customers
A virtual PBX phone system provides uninterrupted communication to your customers and business associates. This will greatly enhance your business image and productivity. Using the advanced call forwarding feature, calls can be routed to personal landline and mobile numbers, as well as to voicemail box – which can then be forwarded to the e-mail account of the receiver.
Choosing the Right Provider
Choosing the right provider for your virtual PBX needs is essential, since you don't know the quality level and reliability that the provider can offer. It is best to go with an experienced company that is best known for its reliability and high level of quality and service – such as the one that Techstore offers. Techstore offers a virtual PBX phone system that can deliver all the functions of an in-house enterprise PBX system at a fraction of the cost.
Thanks the Techstore Team