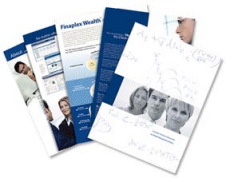 No doubt you will have received a brochure or
leaflet quite recently. You can expect that the
leaflet will be folded in two or three and that
the format is invariably the same.
Brochures are a great way to convey information about a
company's products or services, providing valuable
contact details and a paragraph or two about
what the company does.
They can be posted through the door or
handed around in the street. A brochure is highly
flexible so can be used by anyone to be given to anyone.
People tend to keep their leaflets around the home and when a particular
service is needed, they will sift through their leaflets to see what services exist in their area.
Giving your customers helpful information
A brochure or leaflet can hold information about a company and its history so that its potential customers know as much they need to about who they are and what they do. An advertisement cannot give this information in the same detailed why, which is why a brochure is the preferred option. Attracting the audience's attention and designing the brochure is the responsibility of the marketer. Businesses will usually provide some budget for this kind of work because of how important it is to get it right and appeal to as many people as possible. Brochures are gaining popularity because of how successful they are at drawing in business. As such, particular attention is given to printing the brochures and many printing suppliers have gone into business to provide bulk orders to lots of different companies from many different inventories.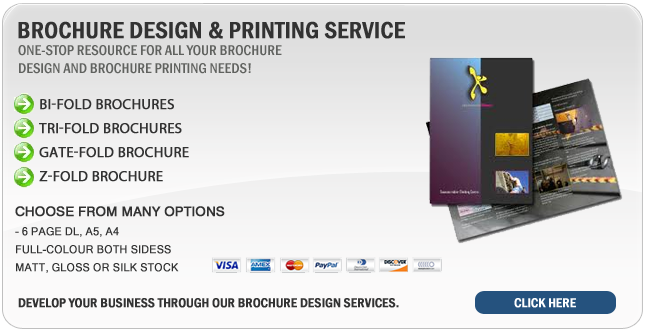 How a brochure can be printed
A brochure can be created through digital means or through more conventional means, using a printer. Most printer companies will offer different options to give you what you want in the highest quality possible depending on your design. Colour options are most popularly selected because they are brighter and more eye catching, but traditional black and white copy can be just as effective if the message is simple and clear. A local painter may choose to advertise themselves in this way if they just want to convey their contact information and some brief details about their services.
Why brochures are so popular
A brochure is great for giving across information without the expense of a large and costly marketing campaign. Once you have worked with a printer company, it is possible to simply print more as and when required so that you never spend more than what you need to and you don't end up with lots of wasted copies.