Best invoicing apps for Small Business
If you own or run a small business then you probably have to create and manage your own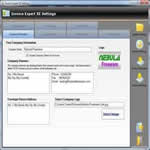 invoicing, Do you struggle with this task? I so then  we have assembled a list of the best invoicing apps to help you with this important task.
Here is the list of Apps:
BillingTracker Pro
BillingTracker Pro is the best billing and invoice software for professionals such as lawyers, engineers, accountants, programmers, and consultants. Anyone who bills time and projects, and demands ease of use will enjoy BillingTracker. It allows hourly, project-rate, retainer, or even contingency invoicing, tracks outstanding client debts, has a built-in timer, and creates professional invoices to be printed or emailed.
kBilling
kBilling is a billing and invoice software for any business. Whether you're sending bills for your professional services, or simply, invoicing customers for repair work, or running an Internet business, kBilling can simplify your billing and save you time and money. There is no need to hire – an accountant to use kBilling. It's easy to install and use thus increasing your productivity immediately!
Ezy Invoice 10
Great invoice software tool for the business & mid sized organizations. It is not just any another Invoice or billing software. It is in fact an Invoicing, Accounts Receivable and an Inventory (Pro version only) program all rolled into one. It is best for trading, service related, professional or any others business type, virtually any business & mid sized company.
Invoice Expert
Invoice Expert is the wonderful software package to congregate the billing, and invoicing requirements of your industry. Whether you focus in professional services, run a retail store, invoicing consumers for repair work, or managing an Internet business, Invoice Expert can make simpler your billing requirements cutback you precious time and save money. The software is simple to use and easy to install .Through this software you will be able to print or email your first invoice.
Volutive
Volutive Free Invoicing & Inventory allows you to customize your invoice templates from top to bottom, print your invoices quickly, and e-mail copies of them in PDF or JPEG. You will also be able to send any report by e-mail in HTML with this invoicing system, useful for individuals as well as for small companies. Volutive includes items, customers, vendors, invoices and purchase orders. Both sales tax names and the way they are worked out can be customized for non-US users
We hope you find these applications of value
Thanks the TIB Team