Sooner or later, an employee will ask you if it's ok to
work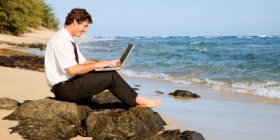 at home on either a part-time or full-time basis.
Before that happens – or even if it has already happened
– it's a good idea to have a written policy in place.
The document, which should be written in plain,
easy-to-understand English, should outline what's
allowed and what is not.
In addition, it should spell out expectations,
rules and repercussions for violating the rules.
Here are some guidelines for putting together a remote-work policy. You need not be too formal
or heavy-handed about the document. Merely slip it into the employee handbook, remind people
about it when they ask to work remotely and adhere to it when you have to discipline someone for
violating the rules.
Who's Allowed to Work Remotely?
The remote-work policy must spell out whether working from home is permitted at all. If it's not,
enough said. If it is, a lengthier document is required. You will want to describe the types of
positions where remote work is not allowed. You also might consider language describing the
arrangement as a privilege based on trust – one that can be revoked at your discretion.
Expectations
If nothing else, the policy needs to explain your organization's expectations for communications,
performance and reachability. If you want remote employees to check in daily or twice daily, spell
it out here. If you expect a daily summary of work performed, state it as a requirement. You also
should state preferred methods of communication between managers and telecommuters. Email
and instant messages might be preferred over telephone conversations because the former are
more easily tracked. Finally, you also should state whether you expect your telecommuters to
be reachable at all times during work hours.
Work Hours
Clearly define the workday in the policy. At-home employees, especially top performers, often run
into trouble with stopping work. Office time can quickly bleed into family time and disrupt the work-
life balance. That could lead to disruptive family problems, so it's a good idea to remind your at-home
employees that they should set and stick to a regular quitting time. Also, include a clause where you
reserve the right to call a remote worker into the office for special events or meetings. In such cases,
everyone is expected to be in the office.
Expenses
A well-defined policy will clearly state whether the company or the employee is responsible for the
cost of telecommuting, including bills for the Internet, computer maintenance, telephone and electricity.
If the employee has to drive somewhere to meet a client, will the car mileage be calculated as if he were
driving from the office or from his home?
Office Policies
At the office, your employees may be barred from using the company's equipment and time to do personal
work. Your work-at-home policy must specify whether the same rules apply to telecommuters. Remind
remote workers that all the terms of the employment contracts – including how to handle confidential
information and company property – remain in force even while the employee is working from home.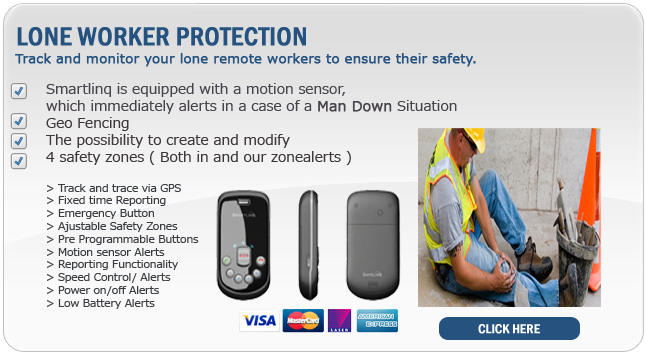 Equipment and Security
Your policy should make it clear whether the company will supply the PC and the software required to do
the job. It also needs to spell out that only the employee is allowed to use it, and that everything must be
returned if the worker leaves the company for whatever reason. The policy also should make it clear that
the company retains ownership of its software, its hardware and anything that the employee creates using
company property.
Health and Safety
Inform would-be homeworkers that you expect them to maintain a healthy environment wherever they
are working. Also clarify how any on-the-job injuries would be handled. If you're unsure, consult your
attorneys on how best to phrase this section of the policy. Your legal adviser will help protect you and
your company from claims should there be a mishap at the remote workplace.
Identify Process for Non-Compliance
Your policy for remote workers must explain the consequences of breaking the rules. Employee is found
to be under-performing or slacking off while working at home should be subject to discipline. Your policy
should spell out what violations will result in warnings, what will result in a revocation of remote-work
privileges, and what will result in termination.
The most important part of the policy is not how it's written but how it's followed. Uneven enforcement of
the rules is not only unfair but also opens the door to lawsuits. Once everyone has read and agreed to the
policy, all remote workers must comply with it. Anyone who doesn't must be disciplined according to the
policy guidelines. Written policies might seem like unnecessary bureaucracy, but they are invaluable if
problems arise with remote-work arrangements. They also help you clarify your expectations and ensure
that employees understand what they need to do to be successful remote workers.
If you would like further information about remote workers click here