Project status reports, mass mailings, marketing campaigns, presentations, education,
social networking, websites, blogs, and newsletters are only a few of the ways people
and businesses communicate today. This list of twenty-seven (27) web based services
provides something helpful for everyone.
1.  Mail Merge
A batch email service for Google Apps and Gmail users, Mail Merge lets users personalize
their messages with only one recipient name at a time in the address bar. If you need to
create an individualized email message, the Mail Merge app assists you to change the dates.
The service is easy to set up in spreadsheet format with the Mail Merge template in Google
Doc. The service works more efficiently with a list of no more than 100 email addresses for
each batch.
www.it4smallbusiness.co.uk/web-applications/google-mailmerge
2.  ContactMe
How many times have you been away from the office and wished you had information on a
contact or client? ContactMe is an online service to help small businesses strengthen
customer relationships through communication. First, ContactMe helps you get organized
so when you  need to contact a client, the information is close at hand. This innovative
business management
solution is feature-rich and will:
Ø  Organize your contact list into a data base
Ø  Merge and track your task list
Ø  Unite you and your clients/contacts placing a ContactMe button on your website/blog
Ø  Integrate your list of contacts with other services such as marketing via email
Ø  Use your iPhone to house data expediting contacts and client relationships
Ø  Send and store (by client) messages to yourself via post@contactme.com
Ø  Maintain your calendar
Ø  Produce data-driven reports regarding your website or blog
Ø  Integrate with WordPress, MailChimp, Facebook, Constant Contact, and wibiya
ContactMe offers three options – free, Form Plus, and Biz Pro. The free option is available
with a fourteen (14) day trial of Biz Pro.
http://www.contactme.com
3.  Spotlike
If staying connected to your Facebook account no matter where you are is paramount to
you,  Spotlike can help. Through this service you can print a QR code that will link to your
page on Facebook. Scanning your QR code with a smartphone (that reads QR scans) your
clients, contacts, friends, etc. are connected to your page on Facebook. With a click, they
can tell you if they like an ad, a new entrée on your menu, business promotions, etc. They
can then leave you feedback. To set up this connection, enter your Facebook URL and with
one click, Spotlike sends you a QR code to  print.  Registration not required.
www.spotlike.com
4.  RecursoMoviles
This web based service moves communication up a notch into the future using mobile short
message service (SMS) as a principal tool for marketing, communicating with customers, and
securing payments for services. RecursoMoviles is a boon for online businesses that need to
use every resource available to get the message out about their products and services. By
embedding marquee advertising on your website with an auto-feature that responds to inquiries
or special deals, your bottom line is rewarded. A unique feature of RecursoMoviles is the interface
to your email which significantly improves turn around to and from your company. Through this
email feature, it is easy to set up a poll, generate news buzz, answer questions, and post sales/
promotions adding another rung to your marketing ladder.
Once you put your pricing list into the RecursoMoviles service, your customers can pay you
via SMS. Your customers make their payment by charging the amount through their phone
bill. Your company receives their payment through Moneybookers, PayPal, or other sources
you've pre-arranged. Pricing conversion to other country's currency base is part of the package.
Currently in Spanish and English.
www.recursosmoviles.com
5.  TextOrder
Created for restaurants, other businesses that take orders will also find this web based system
helpful.  TextOrder requires you to register for their reasonably priced service so you can get
a new phone number for every one of your business branches, enter your menu items and
prices, and get the word out via your ads that the new convenient text service is up and running.
To get things rolling, if you already have phone numbers on your clientele, you can send a mass
SMS announcement through the TextOrder browser-to phone call feature. TextOrder has a full
interface to manage the text service and your orders.
www.textorder.net/index.php
6.  HelloFax
Finally you can fax via the Net and from the comfort of your home and business. A time saver,
HelloFax is user friendly, allows you to fax any type of document to an email address or fax
number within the United States. , and allows you to use your mouse to sign (draw your
signature) online. Register on HelloFax, upload your document to fax, type in the fax numbers,
and your fax is on its way. HelloFax allows twenty (20) free faxes for each account.
www.hellofax.com
7.  Freedcamp
Similar to Base Camp, this web based app has one major difference. It's free. Users can import
their Base Camp projects using the application programming interface (API) key. Freedcamp
does most of what Base Camp does – project messages and discussions, RSS feeds, tracking time,
milestones, and tasks, etc. Freedcamp interfaces with Meebo which allows online discussions
with team members. There is no limit on the number of users, projects, or files.
www.freedcamp.com
8.  PosterBee
PosterBee is a web based service that serves as your company's virtual wall, opening lines of
communication between departments, employees, teams, etc. Private, the virtual wall, lets
your share through a bookmarklet website. Users can upload files, get a summary of posts to
the wall, share project status, check to see who has read posted material, etc. Emails can be
sent through stream@posterbee.com, and connecting with Twitter accounts by adding #pb
to tweets to be shared.
www.posterbee.com
9.  AnyMessages
A unique management approach for telephone messages, AnyMessages sends messages to
the right person before the message is lost in a stack of papers on someone's desk. You open
one account on AnyMessages and it includes all your employees. When a message comes in,
simply log into AnyMessages, type in the message details and recipient's name; a notification
is sent to the recipient's email. The basic plan is free, but AnyMessages also has a paid option
which includes notifications via SMS, a handy feature for people on the road.
www.anymessagesforme.com
10.  Ringio
A telephone exchange app in the cloud, Ringio is designed for small businesses and includes
basic telephone exchange services, call ID, and call routing. Conveniently, client-specific
information can be viewed while you're on the phone with them. The Ringio customer focused
service includes scripts for answering the telephone in a professional manner. It expands your
company's CRM skills by listing on the screen the name of the caller, their priority status, who
in the company they last spoke to, and that employee's availability.
For the service to be fully effective, it is important that employees disclose their contact list and
call history. A bonus is that Ringio also works on smartphones, making call redirects and deflects
easy, review of client notes, etc. easier to maintain.  It is available in Canada and the U. S. only.
Both toll free and local phone numbers can be established. Ringio syncs to Google CRM.  A thirty
day trial offer is currently available. Pricing options are based on the number of users: one to two
for $49 a month and four users for $99 a month. For more than ten accounts, there is mass pricing.
www.ringio.com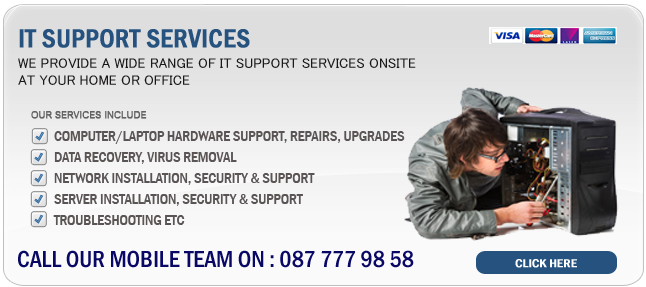 11.  MailerLite
Communicating with your customers/clients can be accomplished through newsletters, posts on
Facebook, tweets on Twitter, but studies show that the personal touch of email marketing is still
the best method. That's where MailerLite comes in: a web based tool for marketing via email.
MailerLite provides you with the information and resources you need to formulate an effective
email campaign. There are no requirements to download software or create syncs to the Net to
get MailerLite working for you. The convenient drag-and-drop feature helps you to edit your
newsletters, adding images and changing text to make your style and colors stand out. Easy to
navigate, adding and deleting subscribers is a snap, and MailerLite lets you import your contact
list. The service eliminates duplicates and manages invalid addresses.
Sending 1,000 emails per minute, your marketing campaign through MailerLite includes tracking
and analyzing the data with comprehensive reports and charts. Here are a few data points Mailer
Lite collects: opened emails, bounced emails, unsubscribed info, and number of clicks. User fees.
www.mailerlite.com
12.  EmailServiceGuide
Living without email would be like living without chocolate. It can be done, but it's not nearly as
much fun. Email provider plans all have similarities, but their pricing can be widely divergent.
The all-in-one packages through cable providers confuses the evaluation process further.
EmailServiceGuide gives you the opportunity to compare email plans in one place. The web
based service, has details from roughly 100 premium email hosts, so the freebies Yahoo,
Gmail, and Hotmail aren't included in their database. Customized searches by topics like
IMAP or POP3 access, MB of storage needed, contract pricing, duration of plans, phone
support, and so forth are included in the comparison data.
www.emailserviceguide.com
13.  Apollo
Apollo focuses on web based companies, including media and design businesses where it is
important to have ready access to view project status. Most clients won't pay for the designs
until they have viewed and approved the final. With Apollo, feedback can be given directly
online for the project, image, document, and design created. Formats supported on Apollo
include PDF, PNG, JPEG, and GIF. Registration is required and then you can begin to upload
files. You send invitations to view the file and wait for feedback. Much like tracking notes in
Word, annotations to a specific part of the file can be added through Apollo.
www.useapollo.com
14.  AddressBookOnline
An online way to help you organize your contacts addresses, AddressBookOnline is a web
based service that's simple and easy to set up and use. Alphabetized automatically, entries
can be further divided into the categories you choose. Notes can be added to contacts. An
unlimited number of  addresses can be put in the system. Unlimited AddressBookOnline
offers additional services such  as a calendar, task lists, and a journal for personal use. But
they forgot to include features that would have made things much easier for busy people –
import and export of addresses.
www.addressbookonline.com
15.  Yugma
Improving productivity and eliminating delays, Yugma included in their web based service
a number of useful features such as hosting virtual meetings with collaborative input from
participants, desktop sharing, conference calls, instant messaging, and both private and
public chat during a conference. Yugma is compatible with Linux, Windows, and Mac,
includes exclusive session identification for security and a bandwidth meter. To improve
access, users can embed the Yugma widget on their websites.  Unlimited web conferences
are free for twenty (20) or less participants.
www.yugma.com
16.  SlideShare
An adjunct to teaching or training online, the web based SlideShare lets users share PowerPoint
slides online. PowerPoint and OpenOffice Impress presentations that users created – odp, pps,
ppt, pdf – can be uploaded and shared with both private and public audiences. The presentation
cannot be over 100 MB. Collaboration on co-opted conference classes can be coordinated through
SlideShare, updating and revising the presentations for the next meeting. Viewers of the slides can
embed them on websites, add them to LinkedIn profiles, and download them to their computers.
Users who need a creative idea can browse through the huge database on SlideShare – health,
career, finance, fashion, technology,  business, etc.
www.slideshare.net
17.  Co-op
A simplified form of networking for small businesses, Co-op, a web based service lets users
post project  updates and meetings, see who's working on what, list relevant links, and track
efficiency through time management. A task list of sorts on the Co-op side bar shows what
was completed previously and what needs to be done currently to stay on target. A quick
and easy way for team members to stay informed.
www.coopapp.com
18.  Yammer
A 2008 TechCrunch50 winner, Yammer is a micro-blogging tool for businesses. A place where
employees can talk among themselves to let others know what project/team/assignment they're
on. Appreciated is the fact that it allows messages to be sent and responded to on both desktop
and BlackBerry phones. Yammer  helps to de-clutter email and provides a succinct way to get
ideas, updates, links, and information in general out, and opens avenues for discussion. A
directory -based search for specific people in included.
www.yammer.com
19.  Calliflower
Another service for coordinating conference calls, Calliflower is easy to use. This web based
service assists with invitations and reminders for the conference call and agendas for the
online meeting. Conference call meeting chats are recorded and archived on Mp3 files for
access at a later date.  Calliflower uses numerous options for the calls including VoIP, Phone,
Truephone, and Skype along with convenient integration to your calendar.
www.calliflower.com
20.  Zapproved
Created to improve communication among team members and decision makers, Zapproved is
an online service which gives creates a forum to assist groups make decisions about projects
and proposals. Emails sent in HTML format carry your ideas to your colleagues, team members,
etc. so they can give you feedback, even vote if you set up a poll. The recipients of your emails
don't have to join Zapproved to participate. A collated report of who responded and their yeas
or nays is sent to the sender of the original email, and the email and responses are archived at
Zapproved.
www.zapproved.com
21.  MBAvid
You sent out the proposal and you got the job, but now you realize you need to brush up on
a few things you learned in your business degree program. With your finances fading fast and
time not on your side, MBAvid is the perfect answer to get you back up to speed. A web based
resource, MBAvid is packed with video lectures you can watch in the privacy of your home or
office. The videos are lectures by successful leaders in the business world such as Guy
Kawasaki, Milton Friedman, and Carly Fiorina. University professors knowledgeable in the field
of business are also some of the speakers. The videos have been downloaded from YouTube and
then uploaded by MBAvid members. Once you're on the site, you can quickly browse the categories,
e.g. entrepreneur, negotiation, finance, strategy, sales. Popular videos are listed for convenience
as well as the most recent videos added to the site. Keywords are another option for browsing the
files.  Free to join and learn.
www.mbavid.com
22.  Ning
If you have a desire to quite posting on very visible social networks and really want to build
your own social network for people who like what you like and read and watch what you do,
now you can have just that without getting an IT degree. Through Ning, a web based service,
your social network can be a reality in short order. Ning lets you map your new network to
your domain name for $4.95 a month. It requires some extra time to do it, but it's not hard.
Through Ning you can browse popular networks and join other networks similar to your own.
www.ning.com
23.  Slidelive
Another web based tool for online conferences and sharing of PowerPoint presentations,
Slidelive, lets users upload their presentations so people they invite can see them online.
This aids the collaborative process and increases productivity with real-time feedback.
Presentations can be scheduled and managed through Slidelive. An excellent tool for
reaching audiences that are distant from you, your presentation can be viewed in real
time by 100 people. Slidelive lets users upload and store up to five (5) PowerPoint files,
which can be shared privately with others. Participants who attend your presentations
can download the PowerPoint presentation to use within their organization. It's a great
way to communicate with peers and attend a workshop too far away to make in person.
www.slidelive.com
24.  CircleUp
Scheduling a meeting or getting a consensus opinion with more than one other person can
be maddening. CircleUp, a web based tool for gathering information from the people you
need answers from, will take care of it. After you register on the CircleUp site, you create
your profile. For the people you're sending the emails to, you create a question (or more)
and give CircleUp the answers you will accept e.g. yes, no, like, don't like. Then you tell
them who (the Circle) to send the emails to. You can define your contact lists ahead of
time, grouping names such as a committee, club, cheerleading group, customers,
employees, etc. Fortunately, CircleUp lets users import contact lists from Hotmail,
Yahoo, Plaxo, Outlook, AOL Mail, Gmail, and others. Your other option is choosing
the names individually for a specific email.
The recipients of the email can receive them with your link of choice for their responses
– email, IM client, SMS, etc. You can view them on the CircleUp website as they come in.
When everyone's responses are in, CircleUp compiles them.  The results can be sent to
everyone or kept private. The compilation can be exported to a spreadsheet, converted
to a PDF file, or printed. Other benefits of the CircleUp service include asking questions
from your accounts on Outlook, NetVibes, iGoogle, and many more.
www.circleup.com
25.  SmartSheet
A multi-user answer to adding information to a spreadsheet, SmartSheet gives users the
ability to design and contribute to a spreadsheet from multiple sources. Compatible with
Microsoft Excel, collaboration on spreadsheets has never been easier. The user friendly
interface creates spreadsheets, makes assignments of responsibility with timelines for
completing sections of the spreadsheets, and allows real-time work online between
contributors. The dashboard allows several spreadsheets to be viewed simultaneously.
Through SmartSheet memos can be sent and auto alerts established. Feature-rich
reporting tools are included. The free SmartSheet option allows five (5) spreadsheets to
be created with no limit on the number of participants. Storage up to 10MB along with
document templates to get users jump-started, and SSL encryption are part of the free
packages.
www.smartsheet.com
26.  HighRise
Not only does HighRise assist small business owners mange their customer contacts, it
also provides management solutions for other contacts to include employees, partners,
vendors, etc. One of the benefits of this user-friendly web based service app is that the
user can put additional information into the contact file. Besides the standard name,
address, and phone numbers, the file could include pertinent information about the
likes and dislike of the contact, history of purchases, meetings with decisions made,
attached emails, etc. Coordinating specific tasks and projects can be organized through
HighRise via an email – who has what task, due dates, etc. Task reminders are sent from
HighRise to emails or SMS. A bonus feature is the integration of HighRise to Base Camp.
Free package includes up to 250 contacts and two collaborators. Premium packages are
available.
www.highrisehq.com
27.  Jaxr
Jaxtr takes communication to a convenient level with its Call Me Button that users add
to their website, blog, or web-profile on Facebook, YouTube, Blogspot, ebay, LinkedIn,
and more. Once the button is in place, users can get international phone calls for free
from people visiting their websites/blog/web-profile expediting sales, proposal results,
and feedback. Jaxtr will connect to your desktop or mobile phones. Including the button
on your site does not make your phone number public. Calls can be left in voicemails as
well.
www.jaxtr.com