WordPress has become one of the most user friendly website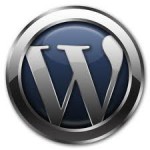 CMS (content management systems) over the past few years.
It started off as just a very useful blogging software platform
but has developed with the aid of the open source
community into a very strong website CMS platform.
One of the key aspects of this web community development has been
to create a large range of plugins that can be installed and used with WordPress.
So what is a plugin?
Wordpress plugins are computer software programmes written or designed to
add additional functionality to the WordPress CMS platform.
They can be accessible on the WordPress website and are installed
via the WordPress admin area. These plugins can be free to
down load while some are from premium website.
Some of the most useful wordpress plugins are listed below as:
If you would like assistance with setting up your website and the use of a WordPress CMS
we can provide you with the technical and admin suppo you need to achieve this.