As a Business owner you know how important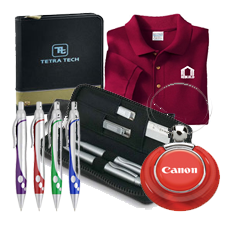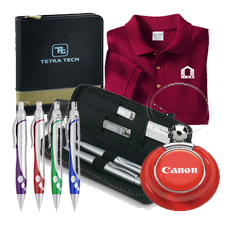 it is to market and promote your Brand.
Aside from the standard methods of promotional Merchandise imprinted with your logo has always been a great way to market your brand and promote your Business. Because of the many benefits of using promotional merchandises,it remains one of the most effective marketing strategy used to promote Business.
Here are some of the main Benefits of using Promotional Merchandise
Promotional Merchandise is relatively inexpensive as prices start from only a few cents per item so campaigns can be established quickly and at a relatively low cost.
Because these items can be ordered on demand, you can start by ordering a few hundred Items and then come back for more as your needs grow so your campaigns can grow as your response rates increase.Compared to print and television advertising, promotional
Promotional Merchandise have been shown to:
• Generate higher recall – 76% of people surveyed recall the name of an Advertiser that used Promotional Merchandise vs. 53% that used a magazine or newspaper ads
• Increase your Brand exposure – over 35% of promotional products are kept for 2+ years.
• Achieve maximum impact among customers – Promotional Merchandise helped create a good brand impression 84% of the time, almost 3 times more than TV and print advertising
Source: PPAI Study,
Our colleagues over at The Printing Specialists offer best Promotional Calendars imprinted with your logo or marketing message: you can visit their website here www.printing-specialists.ie
Promotional merchandise Imprinted with your Logo
This Promotional merchandise is then imprinted with your logo or marketing message and can include a very wide range of items including apparel or work wear, also  promotional pens, promotional calendars, umbrellas, Mugs, Key-rings and much more.
Promotional Merchandise is also very versatile
This promotional Merchandise can be used a variety of ways to promote your business, or an event or just reward loyal staff or clients. This Promotional merchandise is also known as Promotional Gifts when handed out as free Gifts to promote an product launch or event As Marketing Products or Promotion Products to promote a campaign or general campaign
As Personalized/Corporate Gifts when personalized to reward a client or employee. These items are Personalized with the recipient's name, a personal message,the date or some other details to celebrate a specific event or individual achievement.
Using Promotional merchandise to Promote specific industries
We can supply industry specific Promotional merchandise for your industry, so if you're in the Pharmaceutical industry, the  IT sector, even the construction industry, any industry, we can source and brand the perfect Marketing products for you.