For a small business, website design fees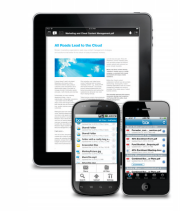 may seem overwhelming.
Good website design can often cost
anywhere from a few hundred dollars for a simple
website to thousands for a large or complex
site that has many different functions built into the design.
Many small businesses may be considering using free
website design companies that offer you the ability
to design your own site and which will host it for a small fee.
But are these websites actually free?
You may be surprised to learn that a free website is rarely
completely cost free and that it can actually end up costing your
business a lot of money in the long run. Why? Because of extra
charges and costs that you may not be aware of
when you actually sign up for your site.
Many free website companies use templates to create their sites.
This can be a problem if you need a website that will
not fit into a standard template.
The problem with extremely simple templates is that they tend
to look unoriginal and this can be an issue for some companies.
The same companies that offer you simple templates for your website
will also help you create a custom website design but this will
cost you extra and the results may not be as good as if you had
hired a professional website design company in the first place.
Some features are not included in the free templates.
If you go through the pages of free templates you may notice
that some features that may be of use will not be included in free website designs.
eCommerce solutions, for example, can often cost extra.
If you have a site where you will be buying and selling
products you may find that the free website design options may not have what you are looking for.
Your free domain name will generally include the name of both companies.
If you want only your company's name in your website's domain, you may
find that you will need to spend an extra amount of money in order
to have your domain registered. This can be a problem if you
need a free site or you want your site to be taken seriously.
Some companies will offer you a one-time only fee to register
your domain name and others will require you to pay an ongoing
sum of money for a specific domain name. Over time this can really start to add up.
As you can see there are many different hidden fees and charges
that you may come across if you go with a "free" website design company.
It is always important to look into a company's terms,
conditions and charges before you hire any of them
to provide you with Website Design Services.
The Techstore Team