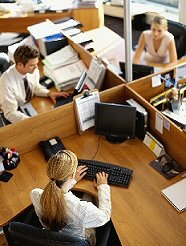 It goes without saying that your business
– whatever it may be – is kept as smooth and
as  efficient as possible.
You should always be looking for ways to
improve your self and streamline your processes,
regardless of what you organisations focus is.
Of course, if your business is based in the IT
industry you will pay particular attention to systems
and processes and being able to manage these will
be of great importance to you. The temptation
will always be there though, to take on a new piece of
technology or employ more software, but is an IT
business was to do this with every new product on the market,
systems management would become an impossibility, to
the extent that a specific team of staff would be necessary to oversee the development
and implementation of new technology.
How an IT infrastructure can give you a greater degree of flexibility
What is absolutely fundamental, however, to any business that uses
information technology in order to function, is having the right
infrastructure in place so that people can work from wherever
they need to and still have access to all of the data and applications
they need. Gone are the days when businesses could be so rigid that
staff would only work at their desks. Businesses must be seen to be
more flexible nowadays and be able to respond to company demands
from any location providing that they have the right devices, such as
a smart phone and access to the internet.
A sound IT infrastructure could save you money
This capability can in some cases prove cost effective and time saving.
It could also mean that the business could function outside of office
hours. A business could ask itself whether it was important for their staff to come into the
office every day and whether some could work at home at times.  Could this mean that the
office could be closed at certain times, saving on utility costs? Could this mean that a smaller
space could be rented to save on overheads? Could this  mean that people could be paid to
be online at certain times in the evening rather than be paid double to work overtime? A
virtual IT infrastructure can give businesses lots  of different options that could give
them the competitive edge.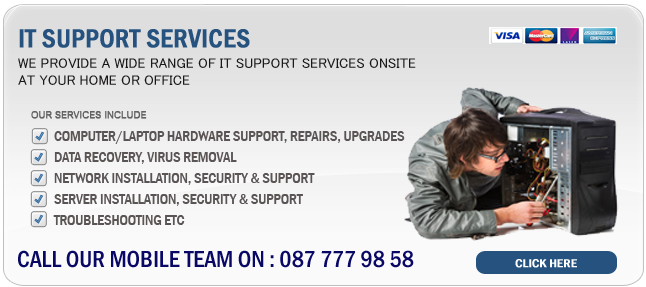 Start thinking about setting up your infrastructure to stay ahead of the game
This way of working may not prove appropriate for all businesses, but for some, this is the future.
For a recruitment business, how much is an office actually needed when a meeting  can be held
anywhere and people can work at building up their client base from their own  homes? This is only
one example though, and there are many more. Even if you have not  thought about the options
you have open to you, it is now time to start because your business rivals soon will be too.
If you would like further information about  IT infrastructure click here