A virtual PBX phone system or Virtual Phone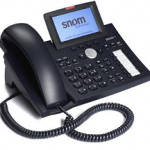 system is a new cheaper alternative for business.
It can deliver all the functions of a traditional
in-house Enterprise PBX system but
at a fraction of the cost.
For instance, BizGene talked about a small business firm
who recently had a problem with their phone system.
They asked their phone provider to add an extra two
phone lines to their business office as they were adding new office staff.
Unfortunately nobody from their phone service provider showed up to install the two new lines.
Meanwhile, they came up with a solution. They set up an account with Skype.
They took 3 dedicated numbers and transferred all their web and contact details
to the new Skype numbers. Six months after, their phone service company
showed up to install the lines but they declined it.




Calls are cheaper
VOIP system is the easiest solution in adding more phone lines to a business.
VOIP moved away your calls from a normal phone set up to the Internet.
You can make calls to any normal phone lines, mobiles, and other VOIP users.
Calling VOIP users anywhere around the globe is free.
On the other hand, calls to land-line and mobiles are charged less than the normal rates.
Cheaper rates because the call runs through the Internet and only the last part of the
call's trip runs through the land-line or mobile network.
Moreover, anyone can call you at no extra cost.
Have a local number for every town
VOIP also allows you to choose a number you want.
There is no limit in terms of geography. You can get a London number,
a Liverpool number, and a Manchester number for a minimal charge.
Some VOIP systems offer international numbers.
All calls for your number are routed to the VOIP system.
You can receive these calls anywhere as long as there is Internet access.
You can pick up the call in your business premises, in a hotel room, on your laptop, or on your mobile phone.
If in case, you cannot find Internet access, you can add a voice-mail service so you will never miss a call.
You can then listen to your voice-mail messages on your mobile or laptop.
VOIP and UC solutions are not only cheaper than getting an additional normal phone line;
they also have more features that normal phone lines don't have.
Larger presence
VOIP allows the caller to see if the user is logged in or not.
It gives its users the ability to add words explaining his/her whereabouts and availability to receive calls.
It is called 'presence'. For instance, you can leave a short notice that says "Don't call, just text" or "in the conference room".
Most VOIP and UC systems have built-in IM or instant messaging. IM is a combination of SMS and email.
It works like the SMS, the difference is that it's absolutely free and works anywhere.
It is also easy to turn your IM into a call.
Unified communications
Unified Communications or UC is a phone system that also uses the Internet.
It comes with additional features for businesses that save time and making it smarter.
UC offers the same benefits of VOIP. You can receive and make calls from land-lines,
mobiles, and other UC users. It also offers voice-mail. You can also receive calls and listen
to your voice-mail messages on your laptop, desktop, or mobile. It also provides presence and IM.
Furthermore, you will also get all the advantages that large business Phone service provider offer,
such as business calls that you receive wherever you are, calls that are forwarded to users
who are available to pick it up, and conferencing calls.
UC also offers video conferencing and options to share your computer's applications with other people on the conference call.
Moreover, with VOIP and UC systems, you have the ability to monitor and
administer your set up through the Internet.
You can easily access your call logs and the status of your account without waiting
for your monthly bill. Things that will take days, or weeks, or months for engineers
to set up on traditional phone system are just a mouse-click away with VOIP and UC system.
Summary
Our Services in this area:
We provide a range of Cloud based services and online backup
solutions see more See here