Moving files between your desktop and mobile devices can be so much easier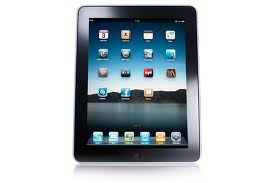 if you add some of these apps; your photos and files will have more protection;
and your social networking will be amped with a series of new apps for your iPad;
your mobile device will operate at its best.
Fileapp (2.4 MB) Browse, search, view, transfer, or remove files between your computer
and iPad via a Wi-Fi connection or a USB port with iTunes File Sharing.
Dropbox 8.7 B)
Upload and synchronize your iPad photos, documents, and videos and synchronize them
between your mobile devices and pc.
This user-friendly app allows you to do all this while you're on the go.
Wi-Fi Finder (4.3 MB)
The best of both worlds: bookmark electronically or download a hardcopy of Wi-Fi hotspots nearest you.
This app is crammed full of info to help you find a Wi-Fi connection – info from 144 countries and 650,000 locations.
Team Viewer HD (11.7 MB)
Do family members and friends count on you to fix everything that goes wrong with their computers? Access their remote computers via your iPad to help them out. Left those files you were working on at home? Retrieve them by connecting to your desktop via your iPad. Free fee is for non-commercial use only.
Twitter (6.2 MB)
Follow your Twitter feeds, family, friends, and global info with this app designed for iOS mobile devices.
It takes advantage of the larger screens with sliding panes for your iPad.
Facebook (10.5 MB)
With intuitive navigation, an easy to manage interface, and an iPad optimized image-centric app format, you can keep up to date on friends, family, business associates, and the world at large on Facebook. It also has the capability to upload photos.
Flipboard (3.0 MB)
Customize your Flipboard or use the standard view to receive photos and info from friends, family, and businesses posting on Twitter, Google Reader, Facebook, Instagram, and Flickr. Leave your feedback or add new posts of your own.
System Status Lite (1.6 MB)
It makes sense to peruse your iPad's working status every so often to maintain optimal working levels: battery level, disk usage, boot time, uptime, connection to your network, and CPU load. This app gives you updates in real time as the system's status chances. Memory detail is available in the full version.
Activity Monitor Touch Free (9.0 MB)
Information on your iPad is readily available with this app, including name and model information, the universal device identifier, disk space available, OS version, battery and battery level monitors, and the status of your network.
Cool Wallpaper & Retina Free (2.2 MB)
If you like to change things up every now and again, check out this app with more than 20,000 wallpapers. Go wild and filter them into categories, toss in a glow or other exciting effects. You'll need the default Photos app to make the changes.
Photo Privacy (3.2 MB)
You get quite a lot in this free app to help you keep private photos and videos private and share the ones you want to share.
Security to the folders is controlled with a pass code. More advanced options are for purchase, but the free app includes importing and exporting, no limit on file storage, slideshow feature, and trashing stuff you don't want.
Find My iPhone (5.3 MB)
Misplacing your iPhone or iPad is like leaving your brain somewhere besides your head. Using an iOS device, you can find either one on Google map. An especially nice feature is the ability to lock your device or erase your date remotely if sending a message or signalling with a sound doesn't work.
All of these great apps can be downloaded in the apple Store here