Getting a website built for your company can be expensive.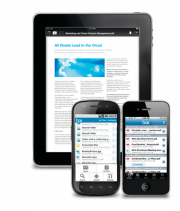 Because of this you want to make sure that your site
is as efficient as possible at attracting potential customers
and converting hits into sales.
This way you can recoup the initial investment in your site and feel
confident that you have the best promotional tool
possible to sell your products and services online.
There are many things that your website should have although
there are three main things that any site needs to ensure that
it will be successful. By working with a reputable web design
and development company you will have the best chance of getting
the kind of functional site you need for your company.
A good site is one that marries sound functionality with a beautiful
appearance and search engine optimization features that will attract customers,
get them interested in your products and services and cause them
to choose you over your competition.
Here is what you need:
Search engine optimization
If your customers can't find your site, they can't learn about your products and services.
Good search engine optimization makes your site much more visible and will
put it higher on the list of search engine results.
This means that potential customers will find your
site before those belonging to your competitors.
Search engine optimization is not all about content although that does
play a large role in getting you the kind of ranking you have been hoping for.
It also involves using links and html tags that make the search engines sit up and take notice.
Sound functionality at any download speed
Functionality is important. You need to ensure that your site works well and that it is not
constantly breaking down or leading to dead ends. It is important to stress that your site needs
to work well at any download speed.
Although many people do have high speed internet access the fact is that not all do.
A site that takes a long time to load on a slow connection speed will often get passed
by and this means missed sales and income opportunities.
A logical layout that is easy to navigate
It is important to make sure that your site is easy to navigate.
This means making menu options easy to find and utilize.
Remember that not everyone who views your site will be able to
figure out an obscure layout and will usually
end up moving on to another site as soon as they become frustrated.
As with download speed or poor functionality, a bad layout can cause
people to pass your site by and this is something that you
want to avoid whenever possible.
Our Website development Services
We offer an extensive range of website development
services which includes website design,
website redesign and website upgrades, Click here