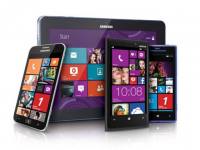 Upgrading your website has tangible benefits
In recent times certain open source CMS projects have evolved rapidly, these projects are driven by online
communities who have come together to develop platforms such a wordpress.
These new open source cms now place similar features enjoyed by larger enterprises in the hands of the SME at a
fraction of the cost, this has extensive benefits to Business.
An introduction to WordPress
WordPress started as a simple blogging platform back in 2003. Since its introduction only a few short years ago, it has grown into the web's most popular content management system (CMS).
Today WordPress powers one of every 6 websites on the Internet, nearly 60 million in all, with 100,000 more popping up each day. (Source Forbes)
So what does this mean for you Business?
As your new website is essentially sitting on top of a platform that is constantly evolving and updating itself you benefit in a number of ways.
A. By having a website that always has the latest software updates and new features.
B. From the labour of an Army of thousands of developers who are constantly working in the background for free to improve it.
C. A mountain of support in the form of online documents, videos and chat forums coupled again with a global community of enthusiasts who are more than happy and willing to assist should the need arise.
D. The confidence of knowing that your website platform is also powering some of the world's top websites including CNN, CNET, Ford, ZDNET to name just a few.
Compelling reasons for Upgrading your website
So all very compelling reasons to consider using wordpress. So are there any downsides?
Yes just like anywhere else in life there are always downsides. The main downside is these can be difficult to install, support and manage, that's where we come in. We have been using wordpress as a platform to drive our own websites as well as our customer's websites for several years now. During this time we have learned how to upgrade and support websites on this system extensively so we are confident to provide a service offering these next generation websites to others.
Our Website Upgrade Service:
We can upgrade your existing website by essentially moving its existing content and integrating it into pre designed templates that are configured to sit directly on top of a platform like wordpress. These templates are of excellent quality in terms of their design, layout and architecture.
If you have an existing static website then we can upgrade it to the Next Generation of Websites We also provide advice on the best additional applications available to extend your websites functionalities and an extensive range of training and support mechanisms to ensure your upgrade is successful.
We offer Next generation responsive websites at really competitive rates; we also allow you spread the development cost over a period of 12 months, so no major upfront costs to incur.
All good news in these financially challenging times.