In today's business world we are spending a large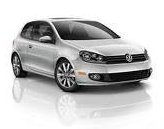 amount of time in our cars or vehicles.
Along with this our governments have begun to enact tougher
laws regarding the use of mobiles or cellular phones in cars.
If you are caught using a mobile while driving there
are stiff penalties so the best  way to get around this ban is to use a hands free car kit.
Here is what you need to consider in order to find the hands free car kit that is right for
you.
Where do you want the Hands free Car Kit to be Located?
The first thing you need to consider is where you want your car kit to be located. It needs
to be in an area that you tend to glance at naturally. This way you will not be taking your
eyes off the road like you would if your device was located in an area where you d not
normally look. You want to make sure that the hands free system you use will work with
the interior design of your car.
Many people like a dashboard mounted system that will place the cell phone or GPS screen at a
level that is convenient but which will not distract them from the road. However, if you need to
link your cell phone or mp3 player into your stereo while it sits in the car holder you may find
that you end up needing a car kit that can be located close to your stereo. As wireless and
Bluetooth technology become more and more common this may not be necessary but for
many people it still is very necessary.
Do You Need to Be Able to View Your Device Both Vertically and Horizontally?
Depending on the device you are using you may need to be able to view your cellular device or
GPS in both vertical and horizontal orientations. This means that you can have your cell phone
positioned in a vertical position and switched to a horizontal orientation if you need to perform
a function such as reading a GPS screen.
There are some handsfree devices that will allow you to switch back and forth from one orientation
to another. If you are using one of these you need to make sure that the design of the system is a
sturdy one that will not allow the device to sag or bend as it is being moved from one orientation
to another.
How will I interact with the handfree car kit system?
Some handsfree systems can interact with the driver with voice commands. They will read your
SMS texts or emails out through your internal car speakers and the system will react to voice
commands you issue. Other standard car kits have a button or touch screens that interface with
the system. These should be in easy reach or view so as not to distract the driver.
By taking the time to consider these factors you will be able to choose a car kit that can give you
the freedom from holding a handset and the fines and driving dangers that go along with using a
cell phone.
We supply and install handfree car kits for more  information click here