There are many different aspects or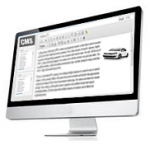 areas that you may want to incorporate into
your next website design project.
One that you may want to consider is the testimonial.
A testimonial section can benefit your company
in many different ways.
Here is a look at some of the most common.
They may just cause you to be interested in adding a
section such as this when it is time to build or rebuild your website.
What is a testimonial?
A testimonial is a written statement or comment that a customer makes.
People often leave testimonials about products or services that they
feel particularly strongly about.
Although many people think that a testimonial should not be solicited the
truth is that some of the best ones have been written in response to a
company's request for customer feedback. Regardless of whether a testimonial
is talking about a product or service that your company offers or they are
talking about the less tangible qualities that your company excels at,
testimonials can be very effective.
Why can it be a beneficial part of your website?
Potential customers are often drawn more strongly to a company that
they feel they have a connection with. If you include customer testimonials
you may find that you are putting a human face on your company and that you
will get more of a response than if you had simply designed a nice site with
very little that is personal about it. If customers feel that they get a human
feeling from your company they are more likely going to purchase from you
or use your company's services instead.

The key is to use the right kind of testimonial on your website.
They need to sound real and honest rather than sounding as though
they are fake or forced. It is also important that they seem relevant
and talk about something that actually refers to your business.
A random testimonial that does not seem to have anything to do with
your company may also fail to help you connect with your clients.
Elements of a good testimonial
There are a few things that make a good testimonial even better.
The first is that they are specific. They do not have to talk about a product,
they can also talk about another quality that your company exhibits.
However, it is important that you talk about specific features rather
than making a general statement about how amazing your company is.
It can also make a testimonial seem more realistic if there is a name
and some general information included with them. It is true that this
is something that can be altered or added but if the testimonials seem
realistic it will often seem less likely that this was done. A successful
company is one that gives the impression of being honest and upfront rather
than adding anything or hiding any details.
Whether you want to use testimonials on your site is up to you.
You may find, however, that by adding this personal, human touch
that it becomes easier to market your company using your website.
Our Website development Services
We offer an extensive range of website development services which includes website design,
website redesign and website upgrades, Click here